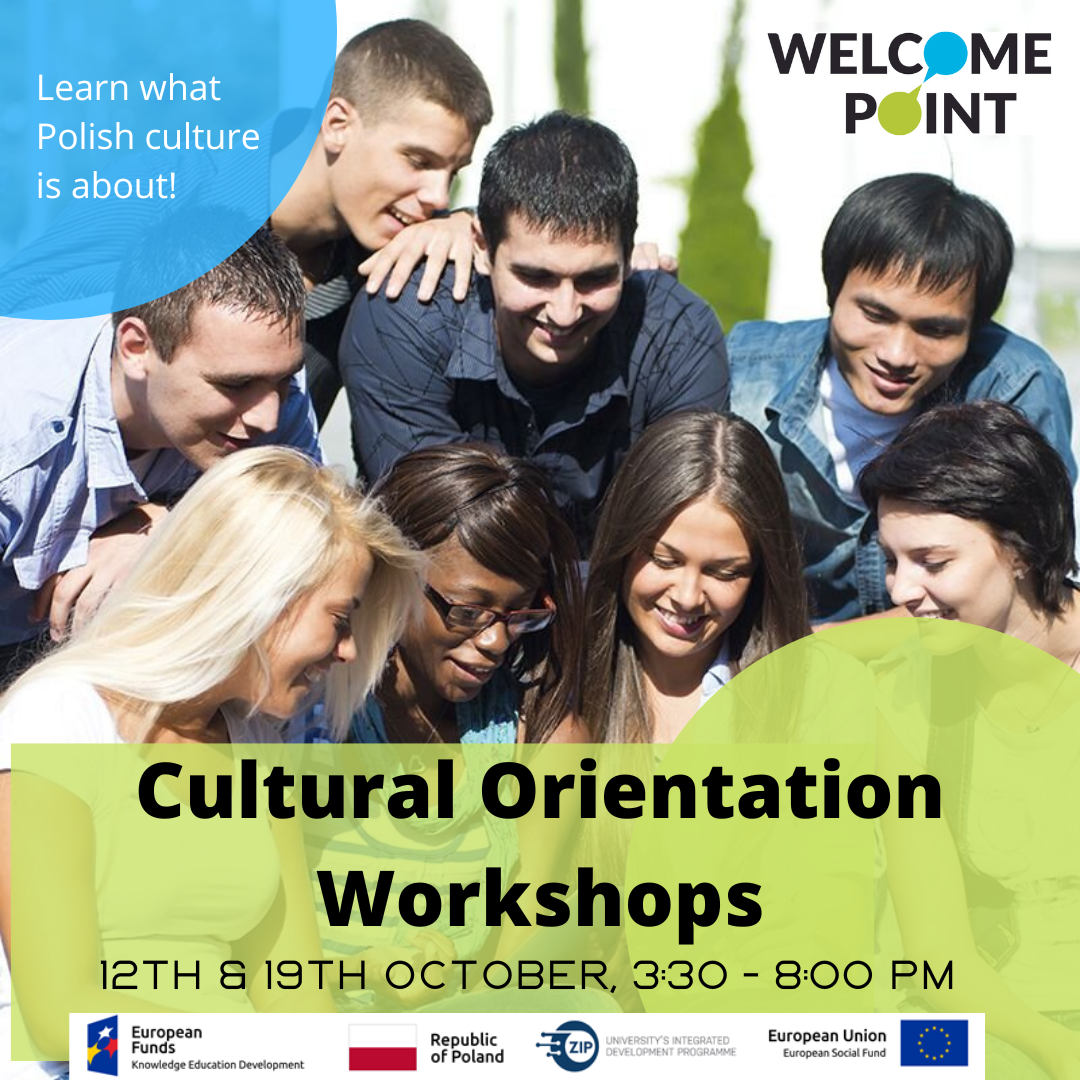 New academic year has just started. Studies are supposed to be one of the most beautiful times in life of every person. Unfortunately, for many students from abroad it is also a difficult time when everything seems strange and problematic.
But it doesn't need to be.
That is why Welcome Point UW is organizing Cultural Orientation Workshops at which international students at the UW will learn more about Poland, city of Warsaw, characters important for the Polish culture, most common behavior and communication styles, communication in multicultural environment, and plenty more.
The main goal of this free event is to provide newcomers with tools that will ease their life in a new place at the very beginning, when help is much needed.
Find out the detailed programme here: Cultural Orientation Training about Polish Culture_for students_2022
WHEN?
October 12th, 3.30 to 8 p.m. (break included) – this workshop is open for all long-term MA, BA, and doctoral students. Registration is closed.
October 19th, 3.30 to 8 p.m. (break included) – this workshop, financed by ZIP programme,  is dedicated specifically to :
• 2nd and 3rd year BA (undergraduate) students
• 4th and 5th year long-cycle students
• all MA (post-graduate) students. Prolonged registration deadline: Saturday, 15th October, 11.59 pm
HOW TO PARTICIPATE?
Participation in the workshops is free of charge, but requires prior registration. The information regarding the location of the workshops will be provided after registration.
Please be aware that these are stationary events and they require your full presence and participation – from 3.30 to 8.00 pm.
To register, please fill out the form corresponding to your workshop of choice:
Registration is closed.
Prolonged registration deadline: Saturday, 15th October, 11.59 pm