News for 2023 soon!
2022
Together with the University of Warsaw Museum, Welcome Point UW would like to invite you to Campus Orientation – 1.5-hour guided walks around the Main Campus which will take place on September 29th (ENG) and October 4th (PL).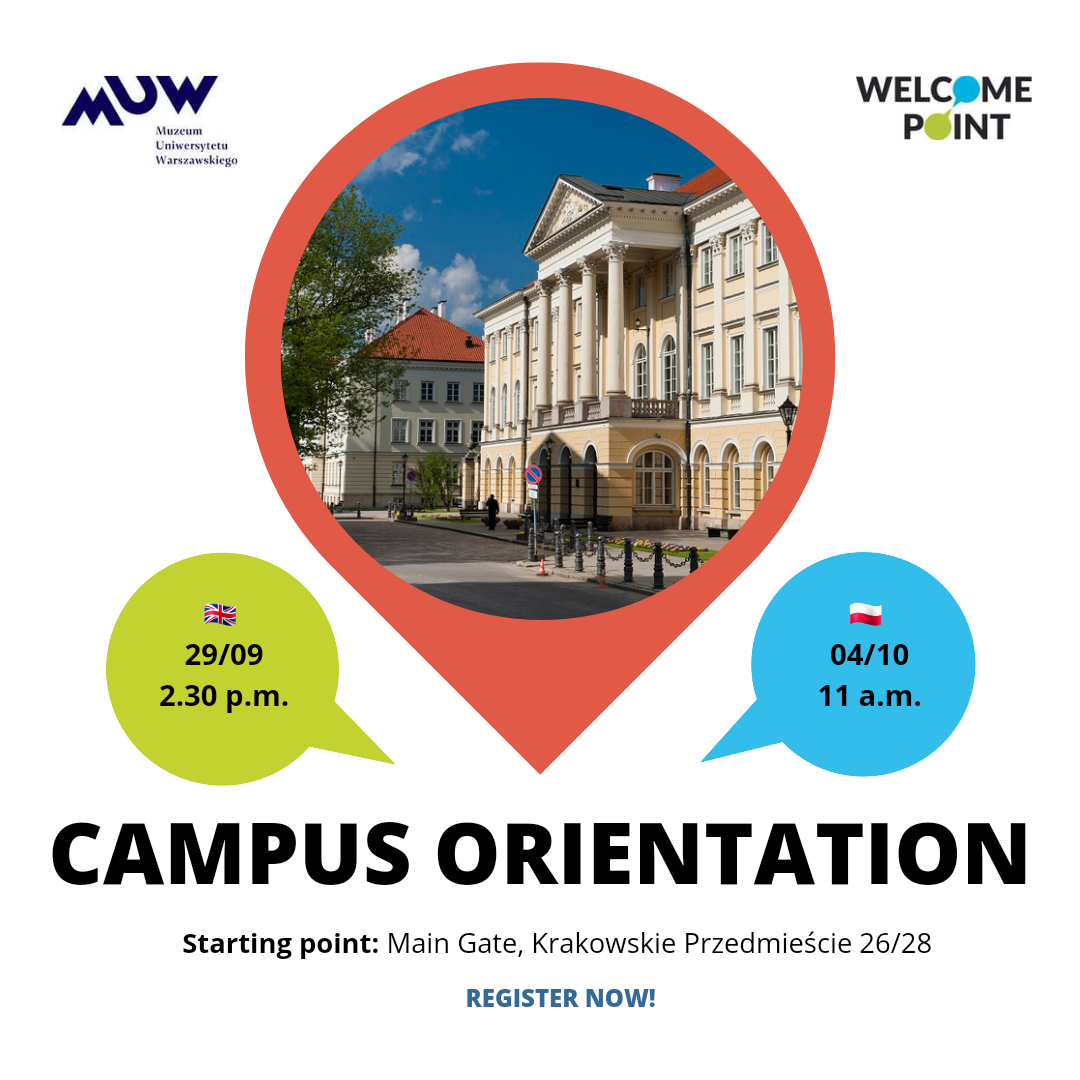 Navigating a new environment is no easy feat, but with a little bit of guidance nothing is impossible. Campus Orientation will allow you to familiarize yourself with the most important buildings that make up the Main Campus, as well as with the Main Campus in general.
What can we discover?
During the tours we will visit the aristocratic Tyszkiewicz-Potocki Palace built for the last Polish king's niece, the Old University Library, the Column Hall in the Former Museum Building (and learn about Michelangelo's art) and the seat of the University authorities, i.e. the Kazimierz Palace. Please be aware that some alterations to our original plans might be necessary as most of the buildings mentioned above are used for many purposes.
SIGN UP
To participate, please register using one of these registration forms:
Deadlines for registration are respectively: 28th of September and 3rd of October, 12.00pm
STARTING POINT: Main Gate of the University of Warsaw, Krakowskie Przedmieście 26/28