Welcome Point's Pavilion is officially open again!
The aim is to provide international students and employees with indispensable information about their time at The Uni and in Warsaw.
The pavilion will be open until mid-October, from 9 am to 4:30 pm.
This year our Pavilion, Welcome gifts and Welcome events are co-financed by NAWA Polish National Agency of Academic Exchange within the programme "Welcome to Poland"

If you can't visit our Pavilion in person, please join our Zoom calls! from Monday till Friday between 12.00 and 2.00 pm CET.
Click here for the link to the meeting – meeting ID 927 7532 9750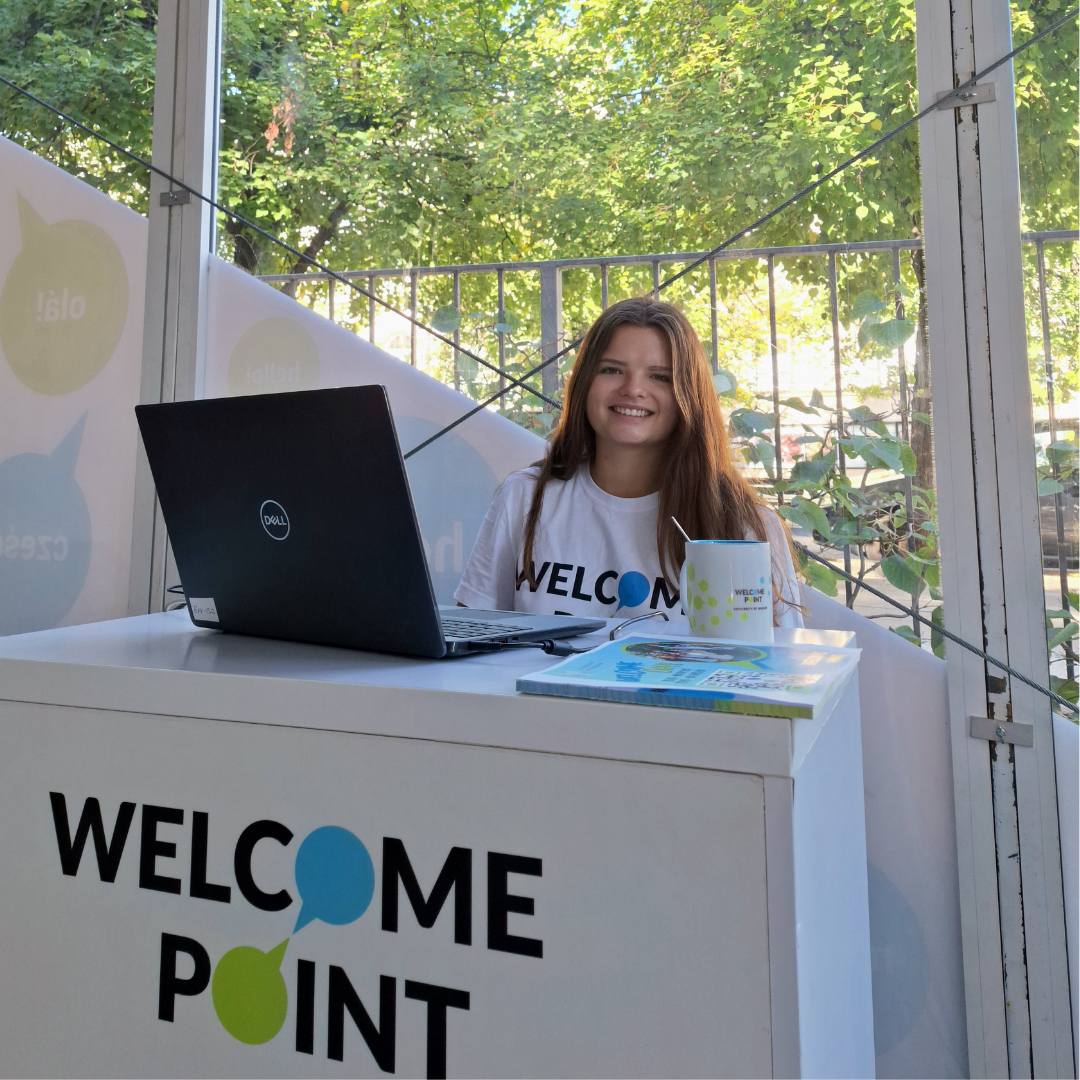 Why Pavilion?
Welcome Point is an information point where newcomers, namely, students and employees can receive help and information regarding their stay at the University of Warsaw.
Although, Welcome Point operates year-round on both the Main Campus and in the Ochota district, for the start of a new school-year it changes its location to a temporary one on the Main Campus in the form of an apartment-like tent.
A visit to the Welcome Point pavilion does not require any prior arrangement. It works on a drop-in basis: You can come and receive information whenever you'd like.
What can I learn?
As, Welcome Point works closely with several university units, including the Admission Office, International Relations Office, and the Office of Academic and Student's Affairs, visitors may obtain information on such matters as legalization of stay, health care, and housing, as well as on student-related matters, including registering for courses, setting up an e-mail account, obtaining an electronic student ID card, or enrolling in a Polish language course, etc.
Also, this is an extra special time for us, as Welcome Point is celebrating 6 years this year!
For more information, check our page: welcome.uw.edu.pl