Welcome Point invites international students
The Welcome Point is the central information service for international employees, visitors and students – both those who come to the UW for one semester exchange and to pursue the whole cycle of their studies. We cooperate closely with the Admissions Office, the International Relations Office, the Office for Student Affairs and other University units to provide you with relevant and up-to-date information in matters related to the University, student activities, and everyday life.
Our team is here to assist you at the beginning and during your stay in Warsaw. We will be glad to answer your questions concerning studies at UW and life in Poland as well as to help you find the way to other University offices. We hope to make your transition to UW and life in Warsaw as smooth as possible!
You can find us at Main Campus and Ochota Campus. We are open from Monday to Friday, 9:00 AM – 4:30 PM.
IMPORTANT NOTE: Due to the last changes in the epidemic situation in Poland the Welcome Point offices remain open for visitors in urgent matters. However, please remember the sanitary rules – disinfection hands, wearing a mask and keeping an appropriate distance. The Welcome Point Team also asks you for prior appointments of visits by e-mail or phone.  All matters which do not require in-person contact should be resolved by e-mail or phone.
Welcome Point at Main Campus Map (PDF)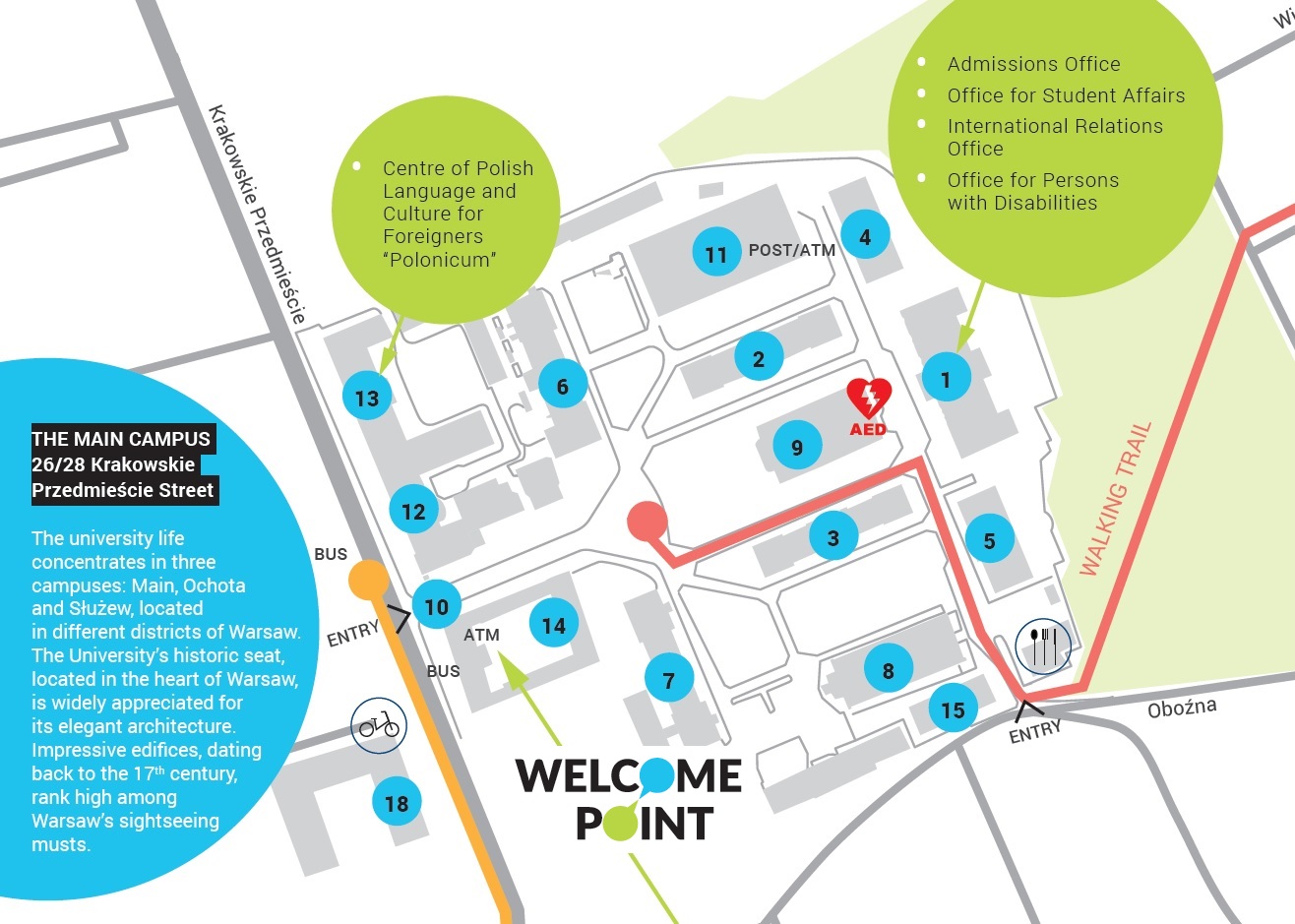 Welcome Point at Ochota Campus Map (PDF)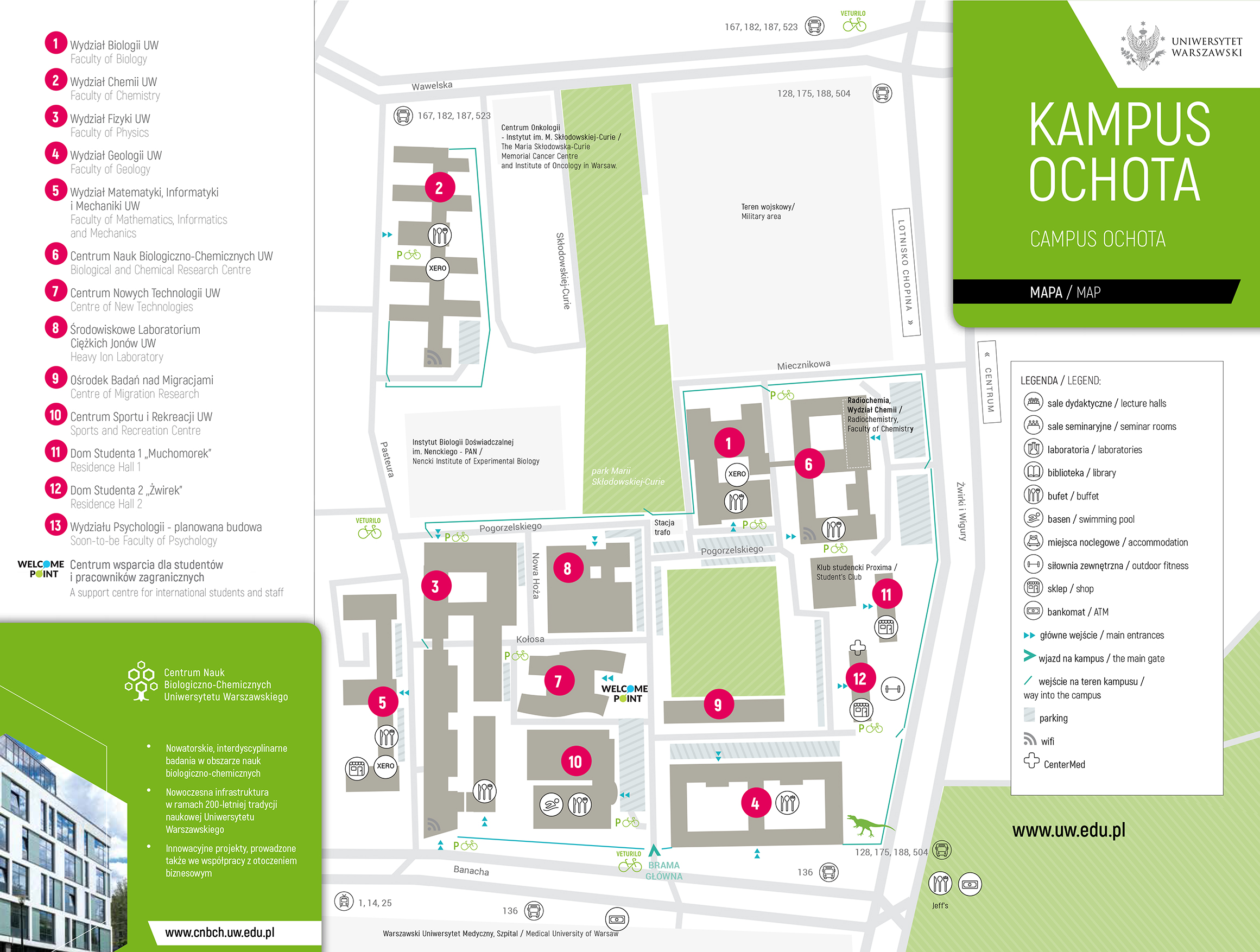 Located on the ground floor of the Kazimierzowski Palace, the Admissions Office will guide you through the procedure of applying for full time studies at the University of Warsaw (Bachelor and Master degrees). They will inform you about the most up-to-date full time course offer available at UW, application requirements and terms of studying in Poland and other related matters.
If you are a full-time student of a Bachelor or Master degree, the staff of the Office for Student Affairs will assist you at the beginning and during your studies in Warsaw in matters related to welfare and legalisation of stay (residence permit). You can also get information about the Foundation Year there.
INTERNATIONAL RELATIONS OFFICE
You need to visit IRO if you are an exchange student coming to study at UW for up to one year. The IRO staff will assist you in all administrative matters related to your stay, including processing of your application, issuing your student ID or providing you with a confirmation of arrival/departure.