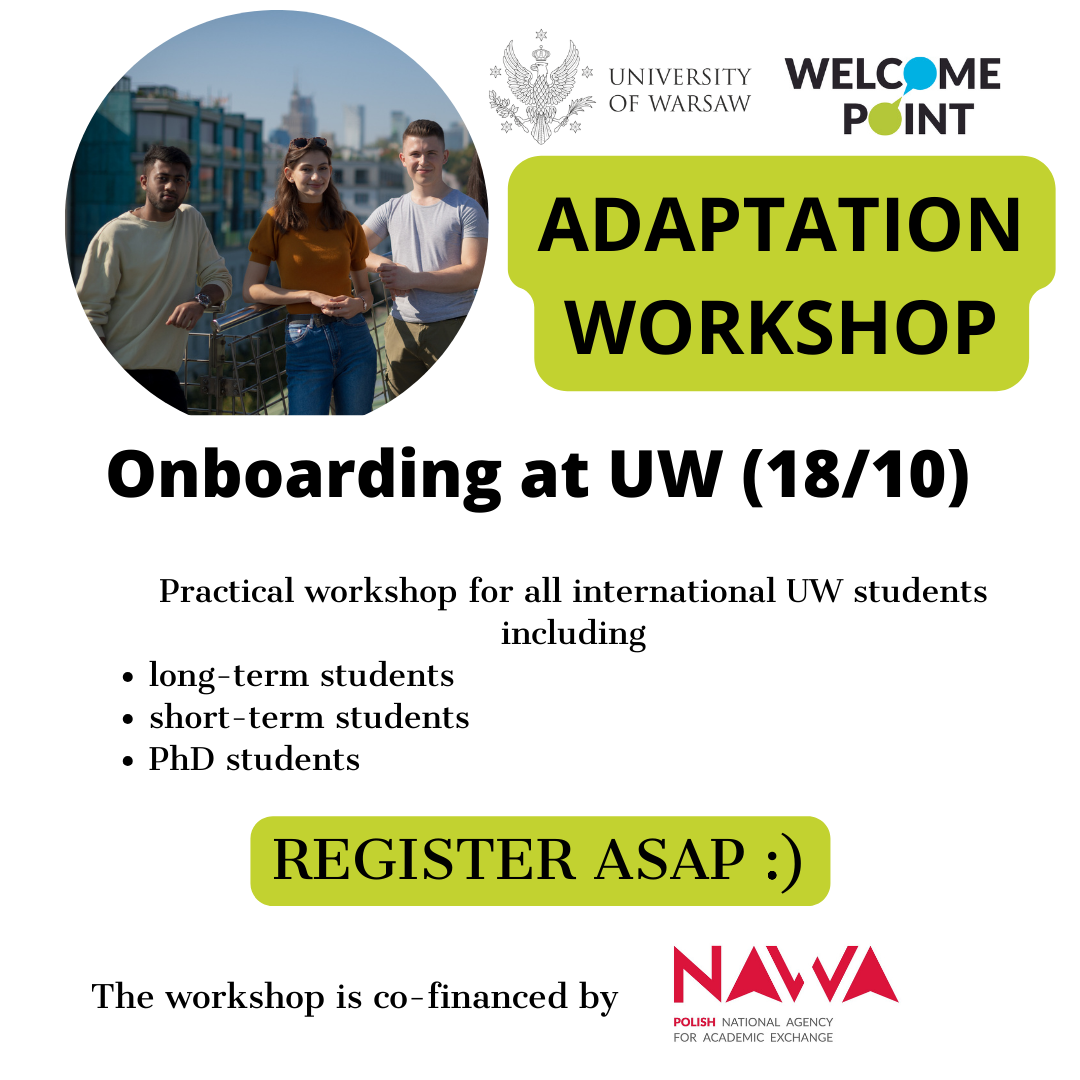 We invite to workshops, aimed at:
acquainting the participants with the

structure

of the University, especially with offices and units that address different matters regarding student life;

familiarizing participants with the norms and customs of

communication in the academic environment

in Poland, with particular emphasis on online communication;

providing a space for

discussion and exchange of knowledge/experiences

regarding specific situations related to studying at the University of Warsaw.
WHEN?
September 26th, 3.00 to 7.15 p.m. (break included) – this workshop, financed by ZIP programme, is dedicated specifically to :
       • 2nd and 3rd year BA (undergraduate) students
       • 4th and 5th year long-cycle students
       • all MA (post-graduate) students.
HOW TO PARTICIPATE?
Participation in the workshops is free of charge, but requires prior registration. The information regarding the location of the workshops will be provided after registration.
Please be aware that these are stationary events and they require your full presence and participation – from 3.00 to 7.15 pm.
To register, please fill out the form corresponding to your workshop of choice:
September, 26th  [registration form available here]
Registration is closed.
The workshop is financed by NAWA Polish National Agency for Academic Exchange and is dedicated to all international students.
Registration available till October, 13th.