University library
Every faculty (and sometimes even an institute) has their own library, where you can find books and other sources specific to the faculty's domain. Apart from faculty libraries, the University of Warsaw has one big general library, which is just 10 minutes walk from the main campus. It is worth visiting just for its original architecture, not mentioning the great amount of books and magazines from different disciplines, quiet places for studying, cafés and restaurants, shops, and botanic garden on the roof.
If you are not a student or employee of the University of Warsaw, as a visitor you may access the collections only on the premises, without the right to borrow books to take home.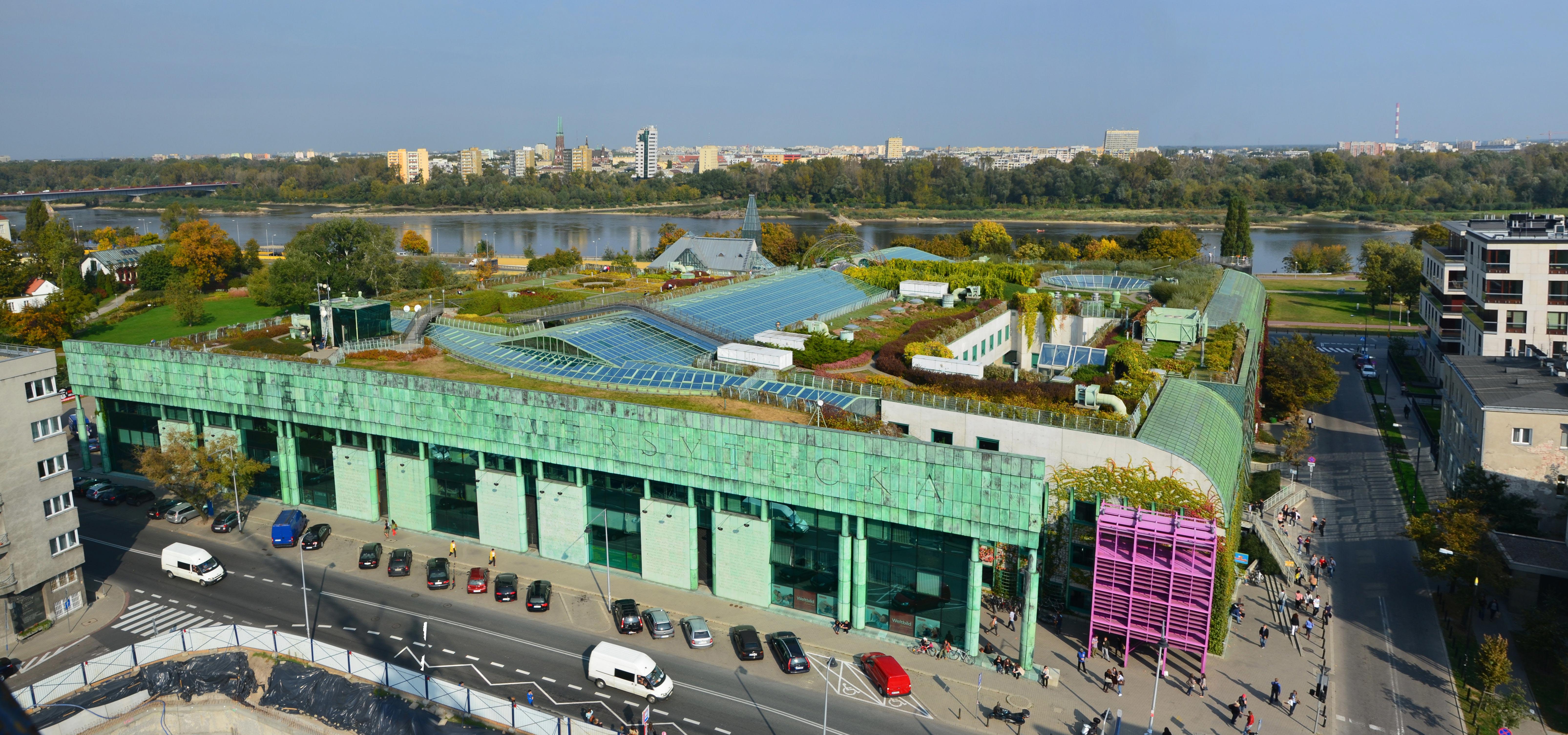 University of Warsaw Library
Dobra 56/66
00-312 Warszawa
tel.: (22) 55 25 178 (Information Desk)
e-mail: askalibrary.buw@uw.edu.pl
IDP employees of the University of Warsaw can use the library on the same basis as students. The only difference is the documents required for the enrollment. To enroll at the library, you should have your Electronic Employee Card with you.
You can read more about the library here.
You can find some practical information, for example how to use your Electronic Employee Card in the library, here.