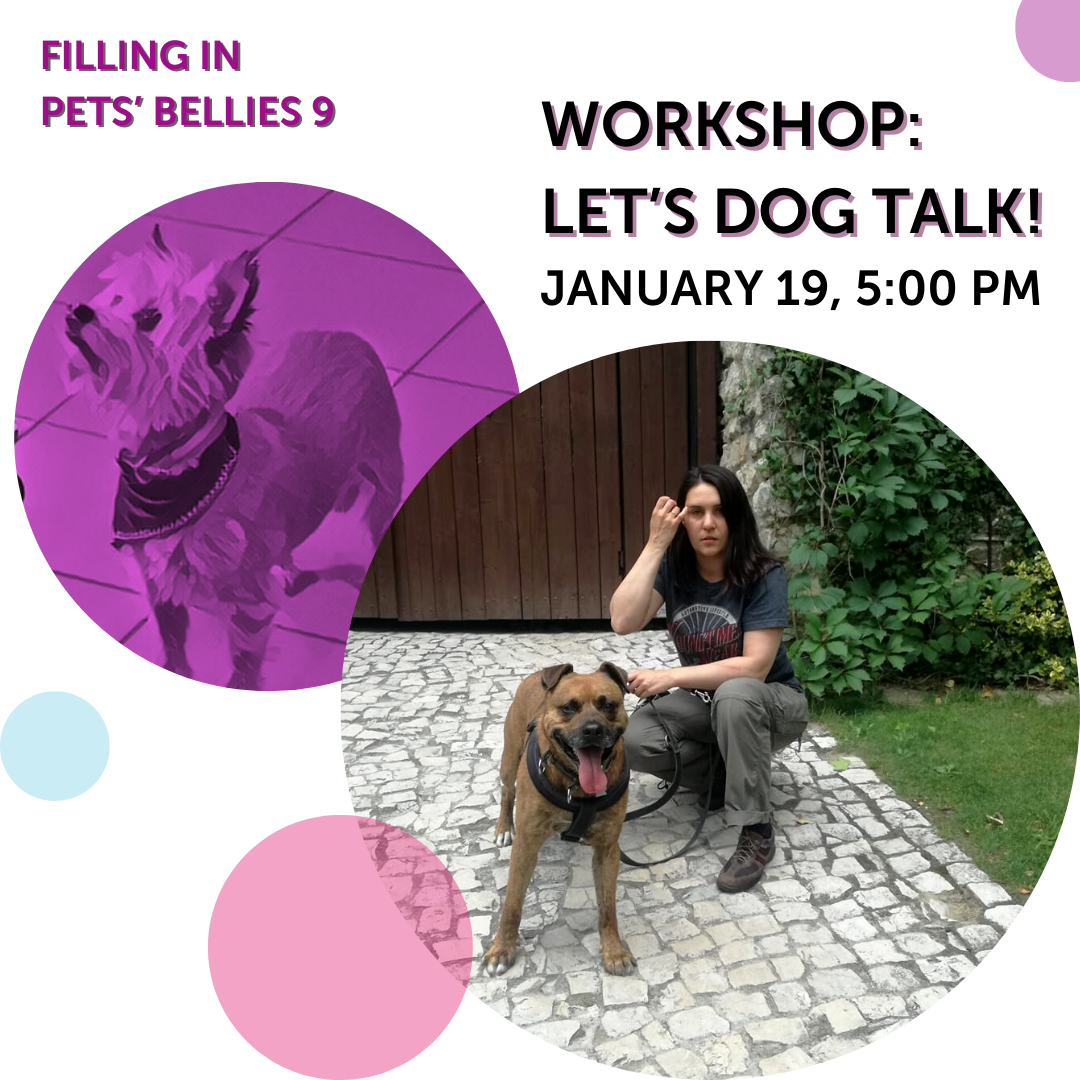 WORKSHOP: LET'S DOG TALK! | Meeting with a dog behaviourist
Dear Volunteers!

This year, as every previous one, the Volunteer Centre of the University of Warsaw would like to invite you to support cats and dogs from the shelters! But Filling in pets' bellies is not only a food collection. We also organize workshops and educational meetings. This time we invite you to an interesting meeting with a dog behaviorist. The focus of the workshop is understanding how dogs perceive the world, what and how they communicate with each other and us, and what real (and not stereotypical) needs they have.
When?
January 19, 5:00 PM (scheduled end of the meeting: 7:00 PM)
Language?
English
Where?
Volunteer Centre of the University of Warsaw
(University of Warsaw Library, DOBRA 56/66, ground floor)
Do you want to join the meeting?
Send an application and bring a package of treats for dogs or cats! Send an e-mail with the meeting title, your name and surname to wolontariat@uw.edu.pl
Application deadline?
January 18th
Don't wait till the end! The number of places is limited.
The meeting is part of the Filling in pets' bellies action, so it's good occasion to bring some pet food for shelter animals.
Important?
This workshop is available not only for students at the University of Warsaw, but also workers and anyone who wants to join. Feel free to invite your friends!