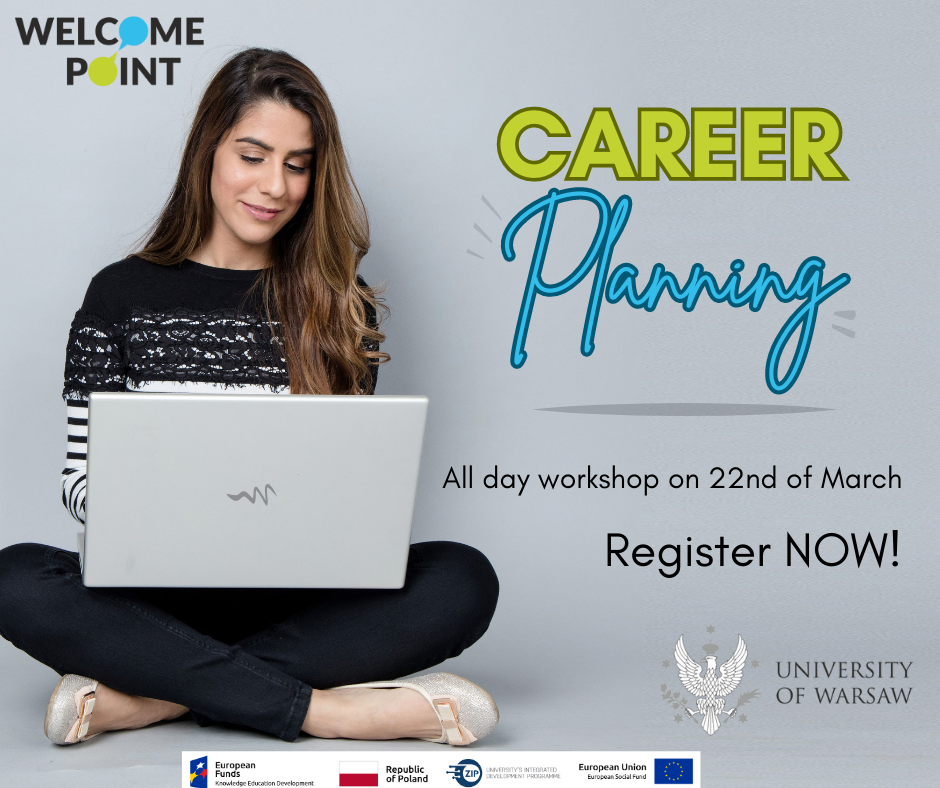 We invite all long-term international students to the next edition of 'Career Planning' workshops with our expert Dr. Joanna Jasińska.
The purpose of our workshop is:
familiarizing participants with the current trends on the Polish labor market, the expectations of employers and methods of effective job search,
clarification of skills and predispositions and individual professional goals of workshop participants,
creating a platform for exchanging experiences of workshop participants related to searching and working in Poland
discussion on the rules for creating application documents (CV and cover letter) and their preparation,
creating (general) vocational activation plan for each participant,
simulation of interview with the employer regarding work – self-presentation.
WHEN?
The workshop will be conducted in English and will take place on 22nd March, 2023 from 9 am to 4 pm.
Workshops hours include a break and a meal, ordered especially for the participants.
WHERE?
The Faculty of Modern Languages
address: Dobra 55. The room number will be announced later
FOR WHO? 
2nd and 3rd year students of first cycle (Bachelor's degree)
4th and 5th year students of uniform Master studies
students of second cycle (Master's degree)
HOW TO APPLY?
To register please fill in the form.
Application deadline: till the end of 14th March (Tuesday) 2023.
Hurry up! The places are limited.
Regulations of the workshops, to be accepted by each participant, can be found here.
'Career planning'  workshop is organised within the Integrated Development Programme at the University of Warsaw and funded by European Social Fund. The objective, pursuing at the University of Warsaw between 2018-2023, is to develop competence of students and employees as well as implement the instruments which upgrade the management process of the University of Warsaw.