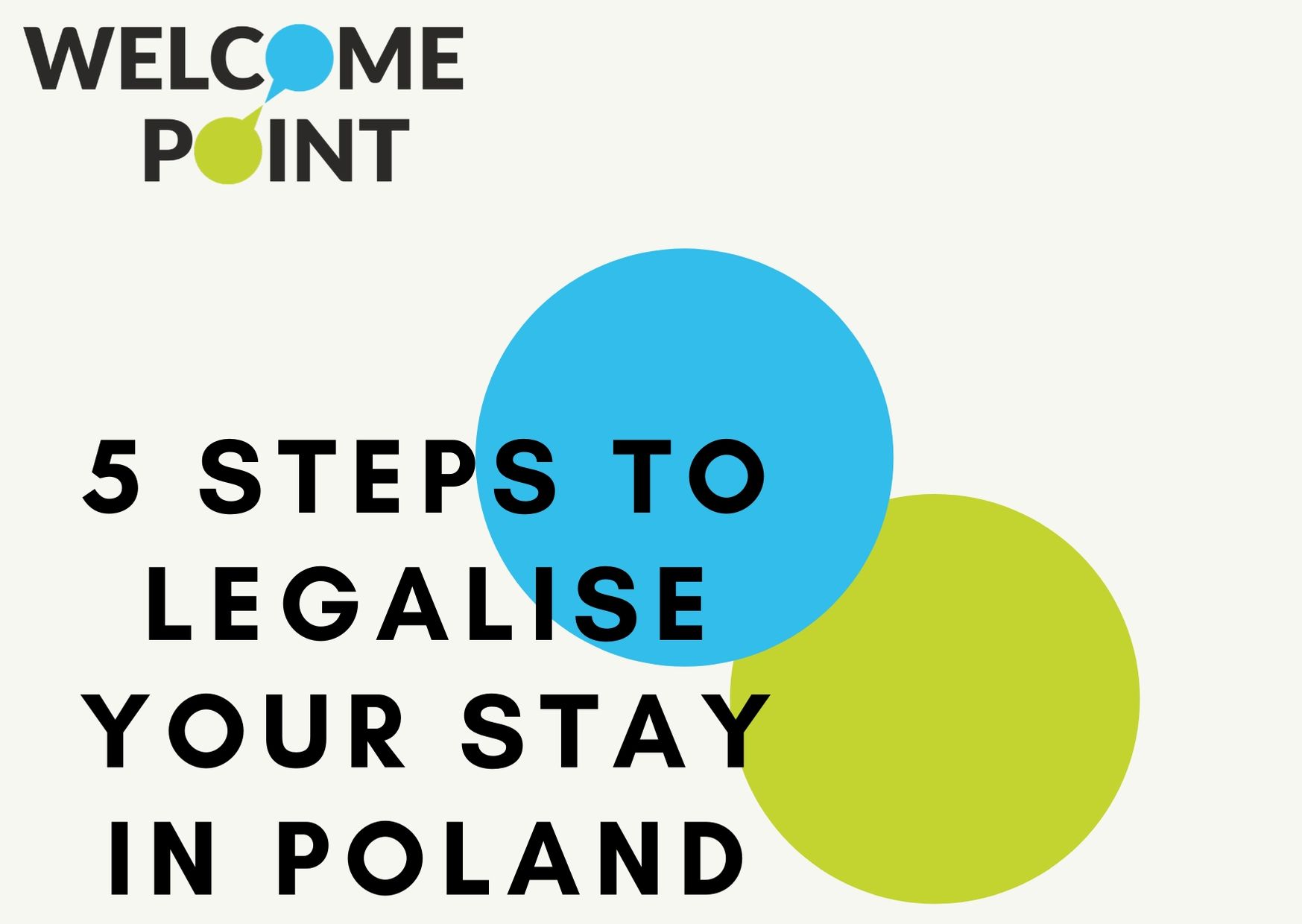 Dear Students!
Are you from a non-EU country and would like to stay longer in Poland, but you have no idea how to legalise your stay? The legalisation procedure was easy for you, but the outbreak of the coronavirus made you not know how to extend your stay? Or are you curious how to do it in the future, when the situation will return to normal?
You do not have to worry anymore!
We are aware that this is a difficult and complicated process. That is why the Welcome Point organizes the educational campaign '5 steps to legalise your stay in Poland' in which we will answer all your questions and help you get through it.
We have prepared for you the legalisation of stay in five steps. Each of them will be discussed on a different day on our Facebook group, starting today until 1st June.
Our action will end with two online meetings led by a specialist Łukasz Wieczorek, PhD, Dean's Representative for Legalization of Stay, Faculty of Political Science and International Studies, University of Warsaw. It will be a great opportunity to ask all questions related to legal stay in Poland!
The meetings will take place on:
2nd June 2022, 2:00 pm – meeting conducted in English
9th June 2022, 2:00 pm – meeting conducted in Polish
To register for: