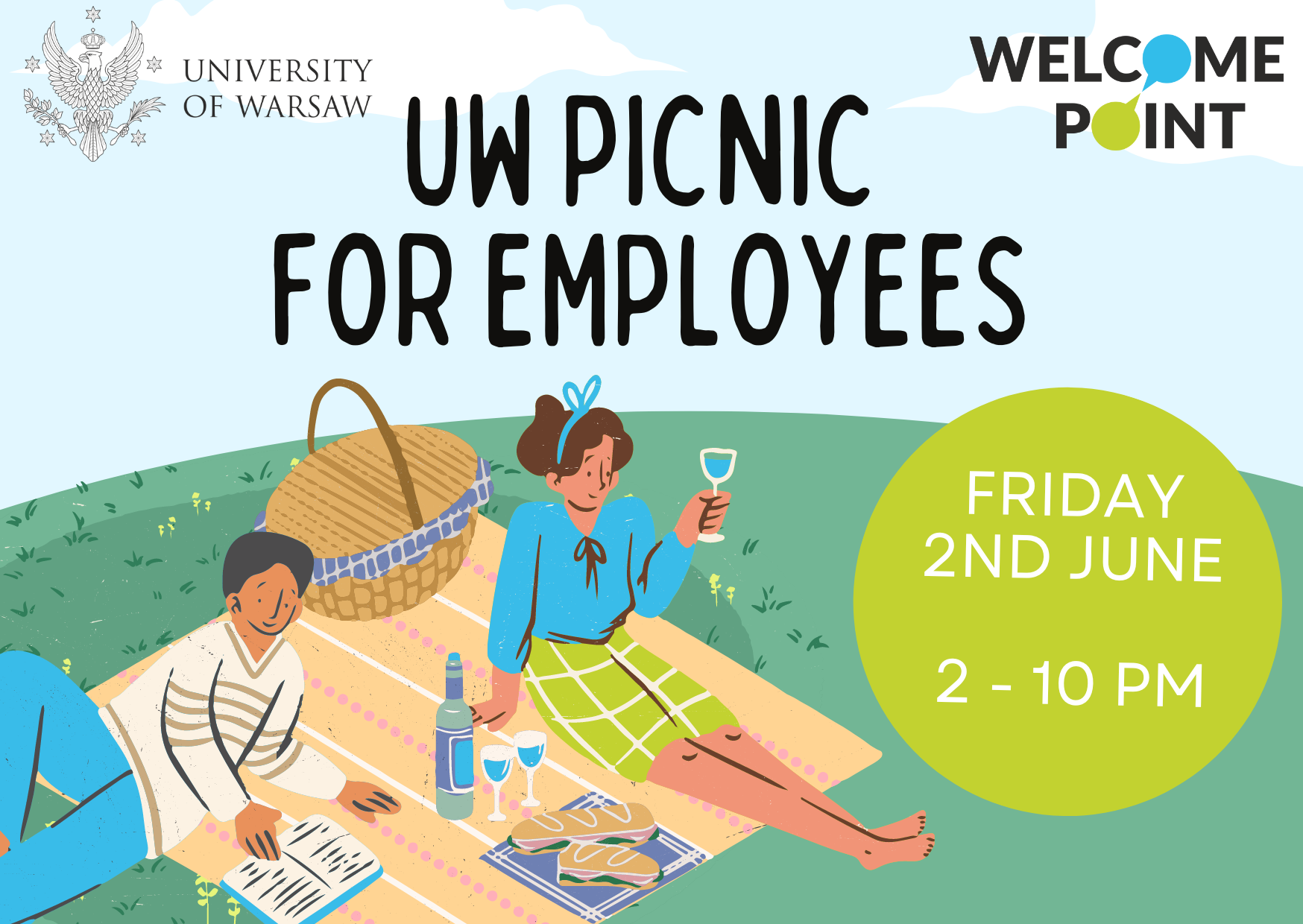 Professor Alojzy Z. Nowak, the UW Rector, would like to invite all active and retired University employees and doctoral students for a picnic that will take place in the UW Library Garden, ul. Dobra 56/66.
Good fun and music in a beautiful scenery guaranteed! It will be a good day for each of us. Let's spend it together!
All participants are asked to register via evenea system (more details below).
Time and place
The event will take place on Friday, 2nd June from 2.00 pm to 10.00 pm.
The address is Dobra 56/66, for directions check a Google map.
UW Library Gardens
Among the University of Warsaw gardens, Library Garden is one of the nicest places in the city to visit during a warm spring day. Open to public from May to September, on this special day (June, 2nd) the garden will be dedicated to the picnic purposes only.
The participants will have a chance to make new friends, take part in various contents, take pictures in a photo booth and more.
Read more about University gardens, including the Library Garden:
https://en.uw.edu.pl/about-university/must-see-at-the-university/university-gardens/
How to register?
Choose the green button "Zgłoś udział" /EN: Declare your participation/
Write your:
Name /PL: Imię/
Surname /PL: Nazwisko/
E-mail address
Your job title in the University (Pracownik for Employee, Doktorant for PhD student)
Tap the green button "Dalej" /EN: Proceed/
Wait for the mail confirming your participation.
Family members
If you would like to take family members with you, this year you can!
Simply write an email to: promocja@uw.edu.pl and give your family members' names.