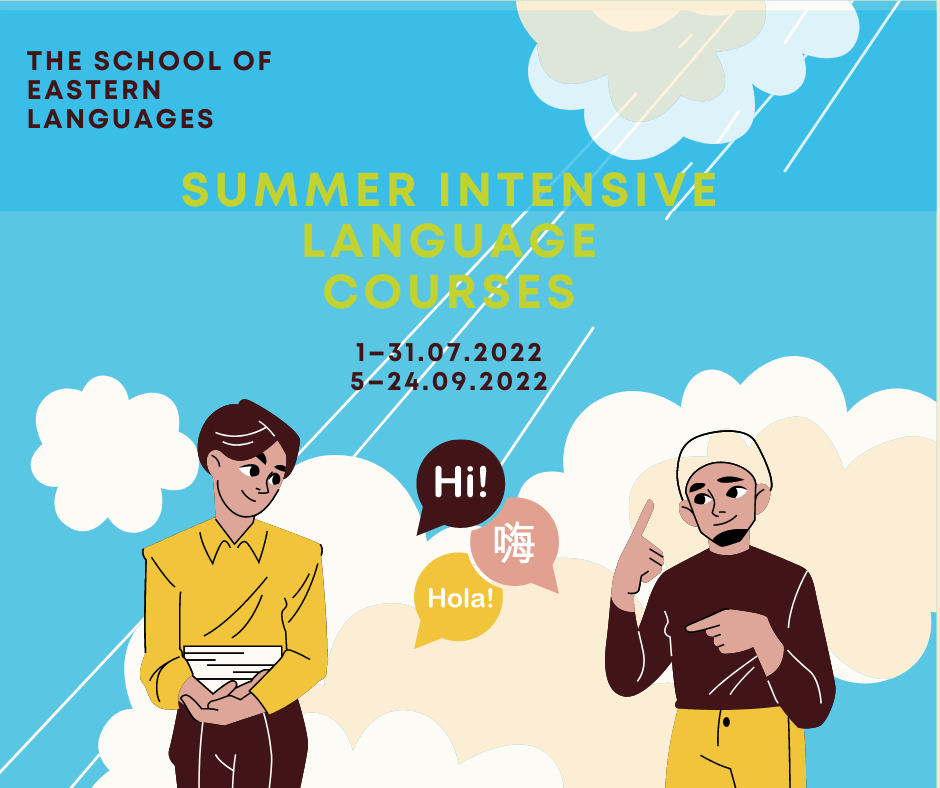 Dear Students!
Tomorrow, 7th of July, starts the 2nd round registration appointment for the SUMMER INTENSIVE LANGUAGE COURSES, organized by the School of Eastern Languages.
As part of these courses you can learn such languages as Arabic, Chinese, Croatian, French, Hebrew and many others.
Courses dates:
1th of July – 31st of July
5th of September – 24th of September
For students of UW, participation in the courses can be paid with USOS tokens. If you use your USOS tokens, please use them wisely.
A link for the registration page is here
More information on courses can be found here