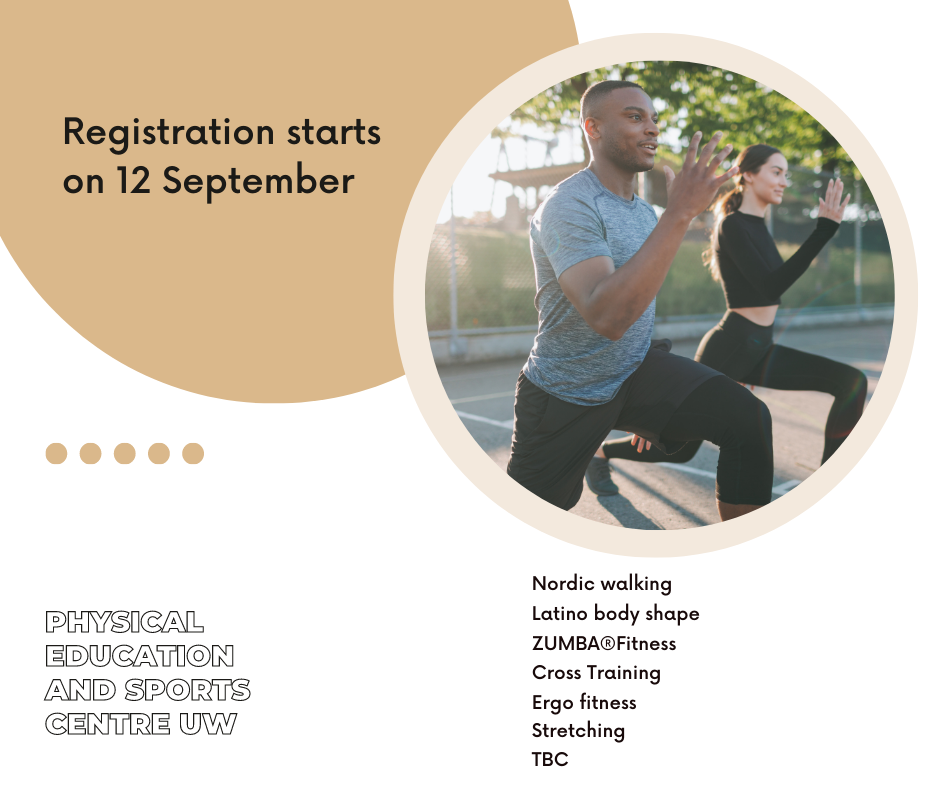 Autumn is a great time to start something new!
Registration to the PE in the winter semester 2022/2023 starts on
12 September, 9pm.
The registration schedule can be founded here
Here is step by step instruction how to enroll
PhD students have opportunity to use 30 free tokens to register for PE classes in the winter semester.
To receive tokens, you should send a notification containing your student ID card number by 12 September 2022 to the following email address dodatkowe.zetony@uw.edu.pl. Tokens will be granted for the second round of registration, on September 19-21. The granted tokens will allow you to enroll in the II and III round of registration for one PE class.