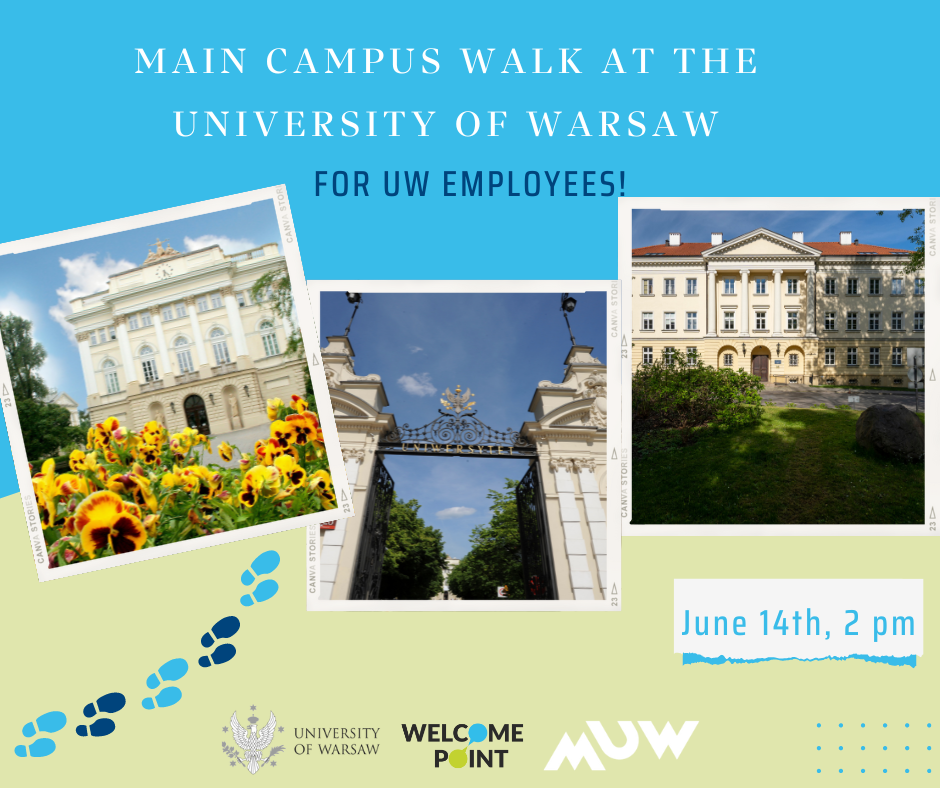 Dear International Employees of the University of Warsaw, we invite you to join Campus Walk!
Wednesday, June 14th 2023, at 2 p.m.
If you would like to learn more about the main campus of the University of Warsaw or just refresh your knowledge, we invite you to join A Campus Walk in English for UW International Employees.
During the tour, we will visit the historical buildings of the university, such as the aristocratic Tyszkiewicz-Potocki Palace, the Old University Library, the Column Hall in the Former Museum Building and the seat of the University authorities, i.e. the Kazimierz Palace. The walk will be guided by Dr Przemysław Deles, historian and custodian at the Museum of The University of Warsaw.
To participate, please register here: Campus Walk Registration Form
Deadline for registration: June 11th, Sunday.