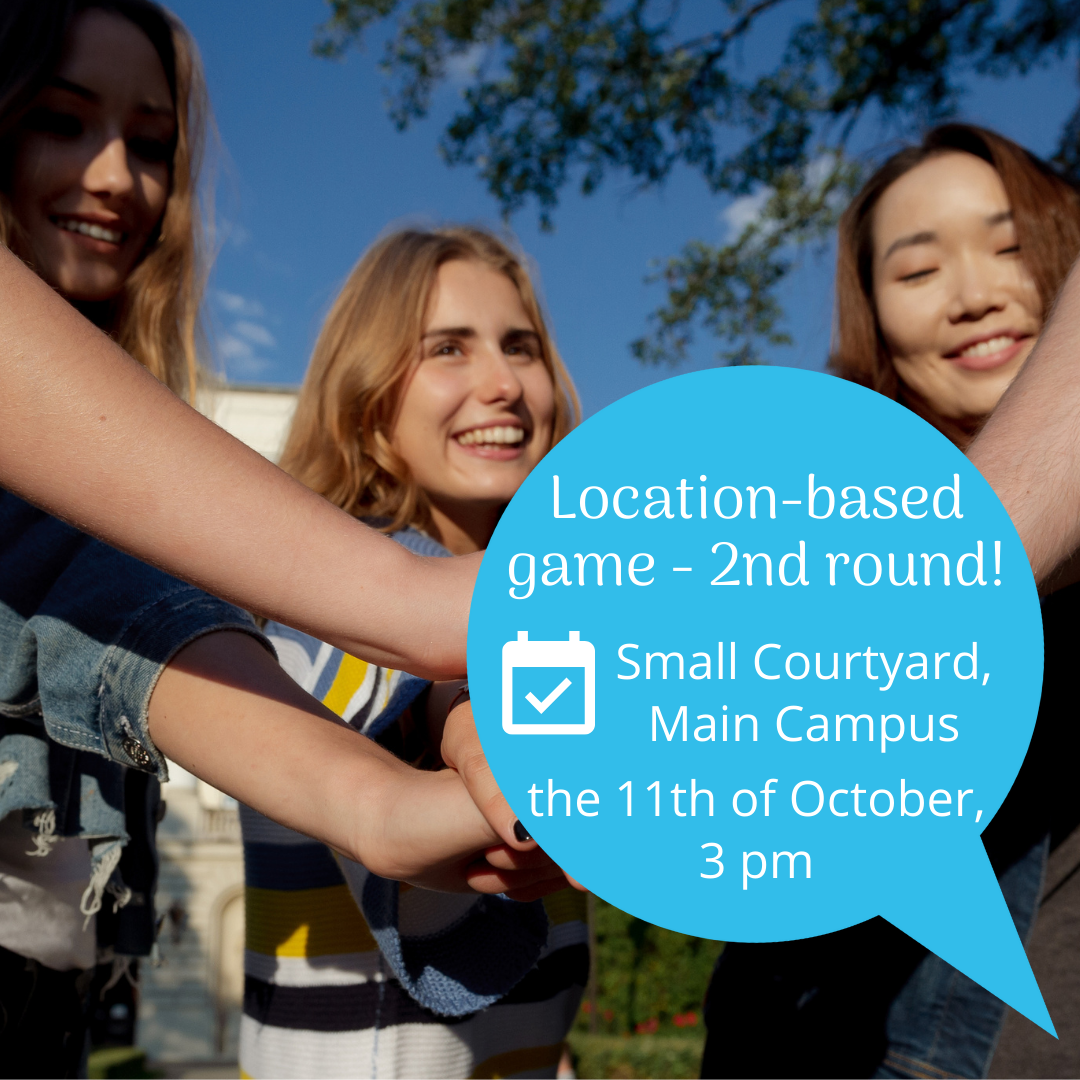 Due to the huge interest in the game last week, our Welcome Point Pavilion team would like to announce we are orginizing the second round! So if you didn't get a chance to take part in the location-based game through the Old Town, now you can do it! You will have a lot of fun while exploring the Warsaw Old Town and meeting new people!
Participants will be divided into groups becase it's a team game – a great opportunity to meet other people who start their studies with you. The game scenario relates to legends of Warsaw and we promise you will have a lot of fun!
When?
11.10.2021, 3:00 pm
Where?
The meeting point is the Welcome Point Pavilion at the Small Courtyard at the Main Campus, Krakowskie Przedmieście 26/28 Street.
The game will last approximately 2 hours.
To take part in the game, please fill in the form.
You can't miss it! Register now and explore Warsaw with your new University colleagues!