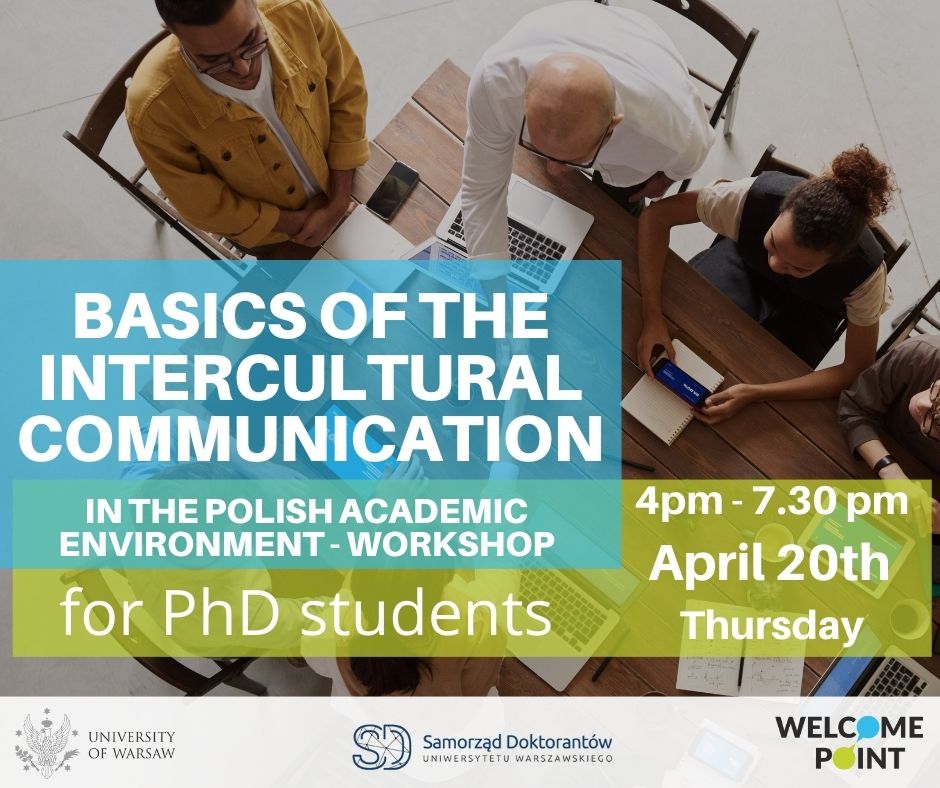 We invite all UW PhD students to the 'Basics of the intercultural communication in the Polish academic environment – workshop' with our expert Katarzyna Kucharska
The purpose of our workshop is:
Intercultural communication: In a manner of speaking, listening, watching, what message is hidden between the lines?
How does culture influence our communication in the academic environment?
How does Polish culture influence communication in the academic community?
How to effectively build trust in cooperation, give and receive feedback, despite the intercultural differences?
WHEN?
The workshop will be conducted in English and will take place on Thursday 20th April, 2023 from 4 pm to 7.30 pm.
WHERE?
the Volunteer Centre of the University of Warsaw
Dobra 56/66
FOR WHO? 
all PhD students of University of Warsaw
HOW TO APPLY?
To register please fill in the form.
Prolonged application deadline: 12.00pm, 18th April (Tuesday).
Hurry up! The number of places is limited.