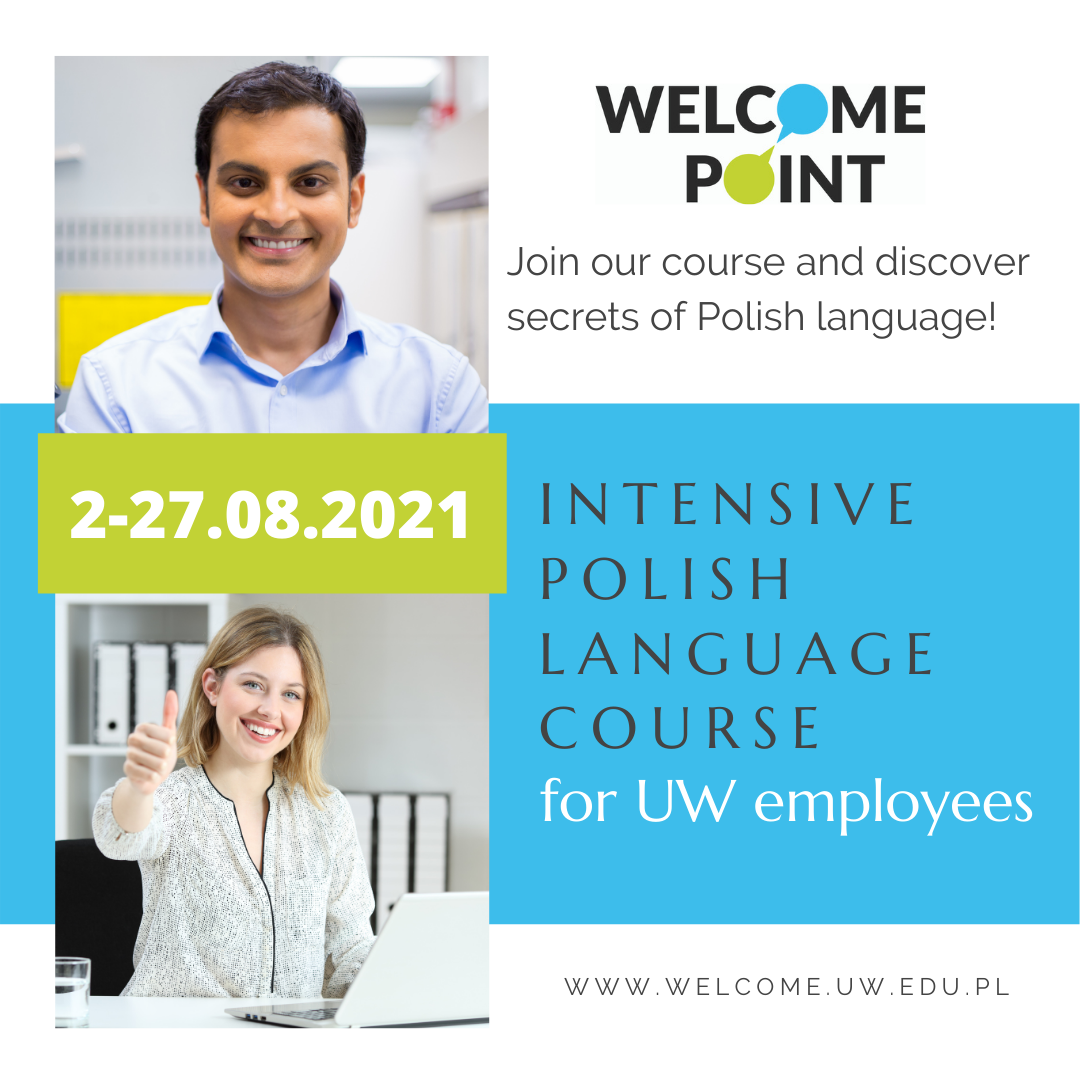 The University of Warsaw is offering an unpaid 76-hour intensive Polish language course online for international employees.
The course is aimed at learning basic communication skills that might be useful during working and living in Poland. Participants of the course will explore at the elementary level essential phrases, eg. how to buy a ticket, order a coffee or lunch, how to find your way around UW and dealing with basic affairs and phrases essential for social life in Poland. The course is also a unique possibility to network with other international employees and share experiences of living and working in our country.
In this course we offer:
free participation
76 hours of Polish language at basic level
professional and passionate teaching team of Polonicum UW
online classes
great atmosphere in international environment
For willing participants it is also possible to take part in additional classes on culture and language organized by Polonicum UW.
Obligations of participants:
active participation
at least 80% presence
WHEN?
02-27.08.2021, 9:30-12:00 and own work on the platform
WHERE?
Online on Kampus – e-learning platform for employees and Zoom
Who can apply?
The course is intended for international employees of University of Warsaw.
An employee should be understood as a person employed during the period of implementation of the development activity at the University on the basis of a contract of employment or appointment, in the group of academic teachers or non-academic teachers;
Please note that the places are limited – first come first served.
Registration will start at the end of June on the Kampus platform.
The course is organised within Excellence Initiative – Research University (IDUB)
For more details please contact Welcome Point staff: welcome@uw.edu.pl