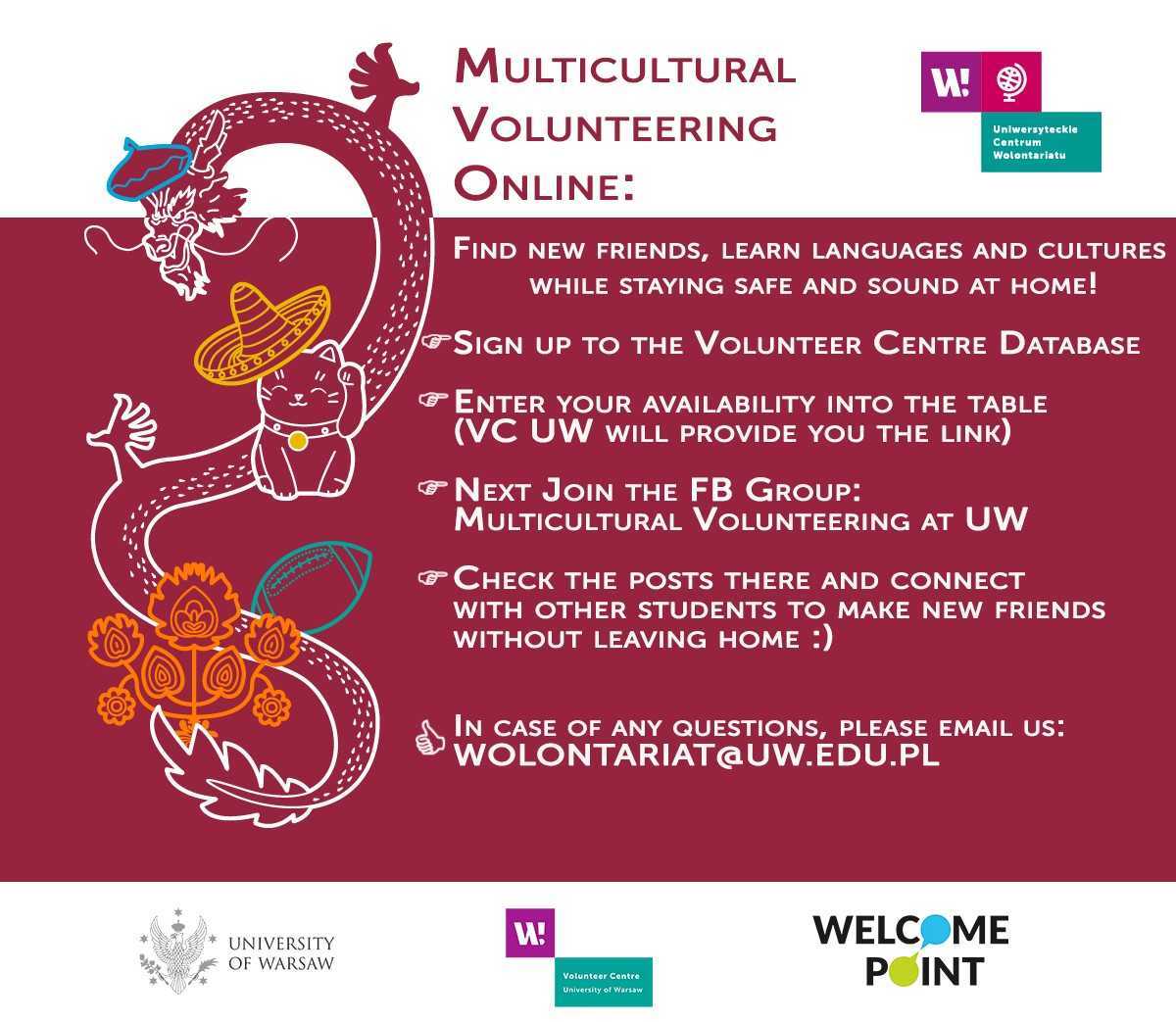 We would like to invite you to take part in the Multicultural Volunteering Online!
The time when we can't meet with others face-to-face can be used to meet new friends and learn new skills using tools that new technologies provide us.
This is a great possibility to learn a new language, improve Polish (or another language that you know and would like to practise), learn about different cultures and meet students, with whom friendship may last beyond the not-leaving-home-times 🙂
It is very simple to engage:
Fill in the Volunteer Form here
(UWAGA! Jeśli mówisz po polsku – bardzo prosimy o wypełnienie formularza w polskiej wersji językowej. Ułatwi nam to pracę – dziękujemy!)
In response VC UW will send you a link to the table in which you will be able to enter your availability or match with someone you would like to talk to
Join the FB group, VC UW will also provide you with the link.
Check updates posted by VC UW, where we will update pairs and groups so that you can exchange contact details in private messages and arrange online meeting details 🙂
On the agreed date, meet each other online to learn new things and support each other in these unusual times!
Suggestions, requests and questions about the group can be sent to the following address: wolontariat[at]uw.edu.pl (We reply to messages from Monday to Friday 9AM-4:30PM).
ATTENTION!
Are you from universities other than the University of Warsaw and the Medical University of Warsaw? CLICK HERE
Have fun and gain new skills!