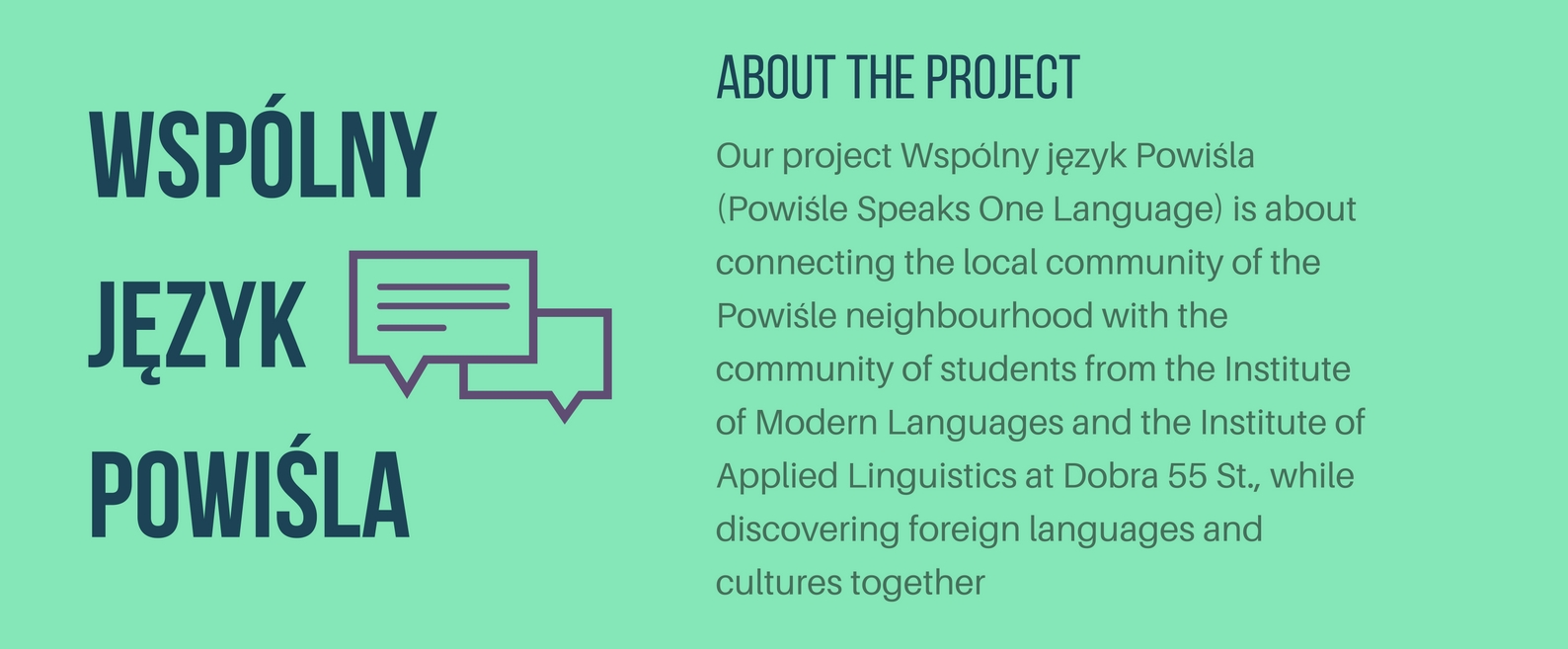 If you would like to know more of Warsaw than just the University and to know the people who live here better, feel invited to join the students' project "Wspólny język Powiśla" (Powiśle speaks one language). The project is organised by a group of students and the Volunteer Center of the University of Warsaw as a part of the programme UW: Initiatives for the Local Community
What's going on? The institutes of the Faculty of Modern Languages and Applied Linguistics of the University of Warsaw are located in the Powisle neighbourhood. Although they are very big and they take up a lot of place in the neighbourhood, they are not well integrated with the Powiśle community. In order to change it and to put the University in line with the neighbourhood vibes, the students are going to organise a few events.
What's the plan? The first two events that will involve students cooperating with the Powiśle locals are:
Participating in the annual neighbourhood carnival, during which the will be one or more stalls promoting the language and the culture of a other countries. It will be an opportunity to show off your country, with the favourite things about your country and all the special talents you have like playing music, dancing, cooking food or playing games. Of course, the Project Team will be there to help you with the organisation.
Setting up language workshops for the young residents of Powiśle. The target age group is 6- 9 and 10-12 years old. The aim is to entertain the children at workshops where they can play a game and work on the languages they are learning at school, like English, French, Spanish, German or Italian.
If you are interested in the project, please contact the Team via email until the 13th of April: jezykpowisla@gmail.com.
Remember that only together we can make Powiśle speak one language!