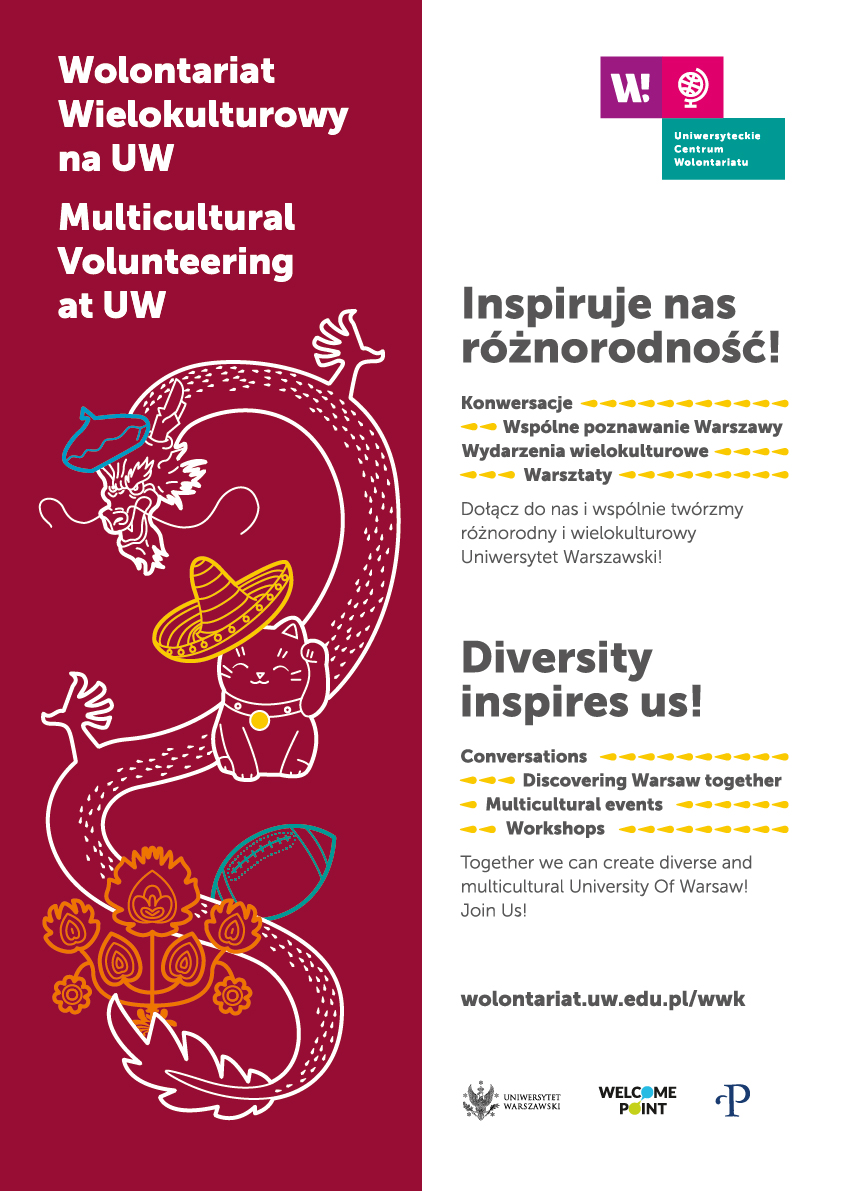 The Volunteer Centre of the University of Warsaw is back with the Online Multicultural Meetings!
It is a great opportunity to learn about various cultures through the stories of students from around the world.
All international students are invited to take part in three upcoming meetings:
Sam would like to decentralise London from international perceptions of England, so he will take us on a cultural trip around Northern England!
A Cultural Overview of the North of England
Monday, November 30 at 4:30 p.m.
We all love PIZZA, but Italian cuisine, as you know, has many more wonderful flavors and components – Luca will introduce us to the culinary traditions of the Emilia-Romagna region!
Big Flavours in Small Italy
Wednesday, December 2 at 4:00 p.m.
Did you know that in Asia you can find a ship graveyard and a "dried sea"? Gyuzel and Elvira will present us the history of the Aral Sea and many other interesting facts about Uzbekistan!
Breathtaking and Undiscovered Uzbekistan
Thursday, December 3 at 4:00 p.m.
All meetings will be held on the Google Meet platform. They will be conducted in English, each of them will last about 1.5 hours.
If you want to take part, send an e-mail to: wolontariat[at]uw.edu.pl, with the information which meeting you want to attend (you can take part in all three events or choose the ones that interest you the most).
We are waiting for applications until Friday, November 27, 4:00 p.m. However, we advise you to not wait until the last moment, because the number of places is limited!
So if you are inspired by diverse cultures you should definitely join us!
*If you haven't participated in the events and volunteering at Volunteer Centre of UW before, please fill out the Volunteer Form before sending the email to us:
EN: https://wolontariat.uw.edu.pl/volunteer-form/
PL: https://wolontariat.uw.edu.pl/ankieta-wolontariusza/ (jeśli mówisz po polsku bardzo prosimy o wypełnienie formularza w języku polskim)