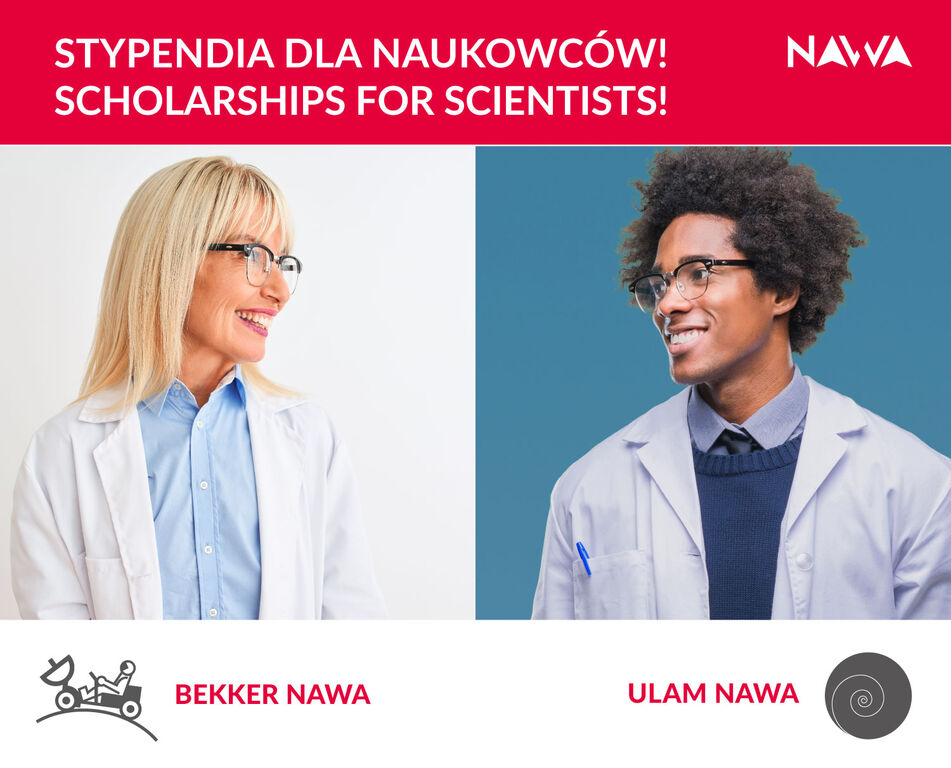 The Polish National Agency for Academic Exchange – NAWA announces a call for applications for programmes that support international academic mobility.
The Bekker Programme and The Ulam Programme are two programmes under which NAWA grants scholarships to individual scientists. Their objective is to support the beneficiaries' international research projects.
The Bekker Programme is dedicated to PhD students and scientists working at Polish universities and in Polish research institutes. The Ulam Programme, in turn, is dedicated to scientists with a degree of PhD or higher who are working abroad (including Polish citizens).
The Bekker Programme
The aim of the Programme is to support the international mobility of PhD students, scientists and academic teachers in pursuit of scientific excellence by enabling them to conduct their research in renowned foreign institutions around the world.
The programme is open to PhD students and scientists representing all scientific domains. There are also no restrictions regarding countries where the Host Institutions are located. The call for applications is open to 25 May 2021. Applications can be submitted only through this website.
Research visits can last between 3 and 24 months and have to commence between 1 March 2022 and 1 October 2022. The Programme offers scientists at the outset of their careers the chance to complete valuable postdoctoral fellowships, and PhD students – to complete a part of their education. The beneficiary receives a scholarship covering their subsistence expenses related to the stay at a foreign host institution as well as a mobility allowance.
Detailed information can be found here.
THe ulam programme
will help foreign researchers to develop their career by intensifying international mobility as well as will give them an opportunity to establish scientific cooperation with excellent host institutions in Poland. It allows both recognised and promising scientists with at least the doctoral degree, to visit Poland in order to participate in their scientific activities, primarily research projects and didactics.
The applicant is an individual scientist (including Polish citizen) who:
holds at least a doctoral degree
is employed at a foreign HEI/research centre or has just defended his/her PhD dissertation or has just completed his/her previous
postdoctoral fellowship
Application deadline: 15 June 2021. Submissions are collected via NAWA's electronic system.
Visits under the Programme can last from 6 to 24 months. It provides a scholarship covering the stay of a foreign scientist as well as a mobility allowance. Funds are available for Fellows to start between 1st January 2022 and 1st October 2022.
Detailed information can be found here.