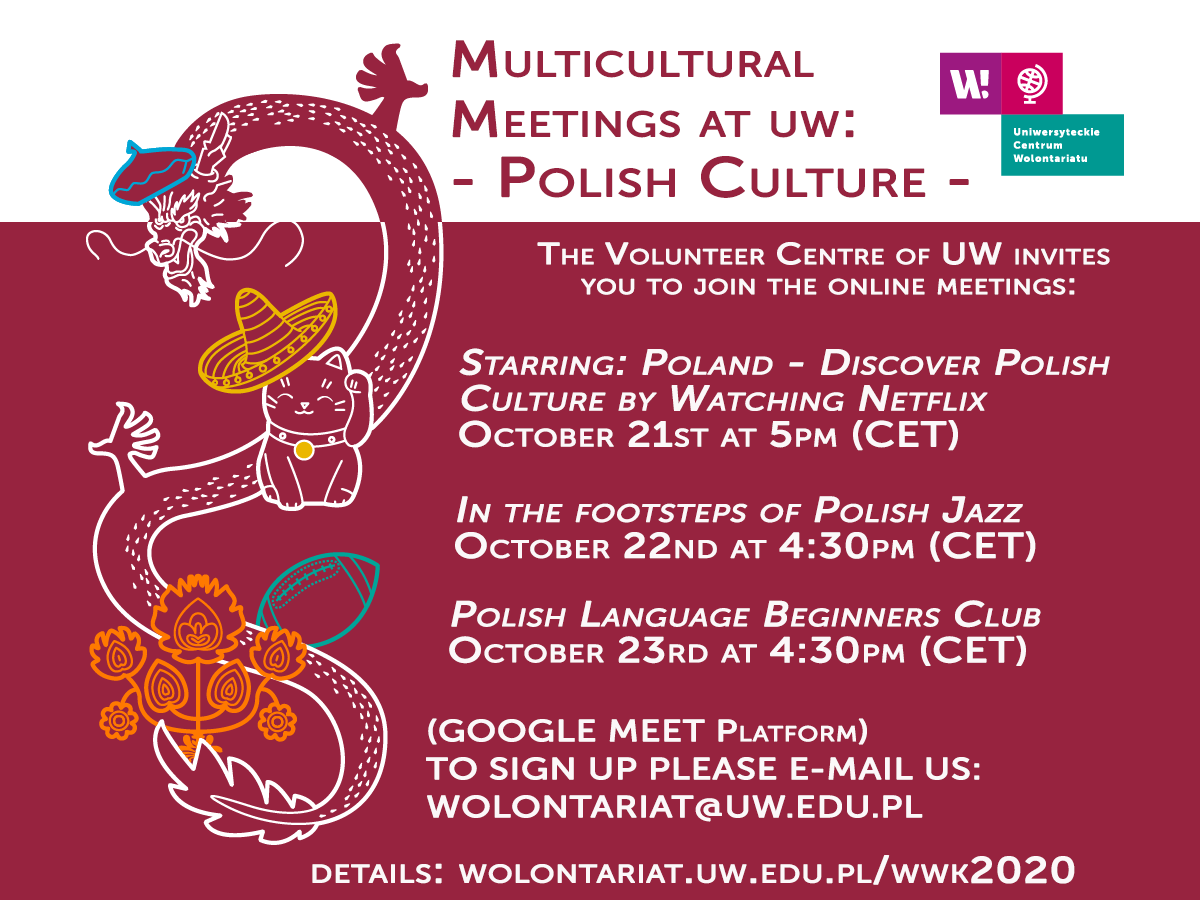 Knock knock! Who's there? Polish culture is knocking on your door. 
Two weeks of cultural travel across Polish movies, music, language and traditional customs. Developing your language and social skills. Making new friends. Changing your perspective. The Volunteer Centre of the University of Warsaw is coming back with the Online Multicultural Meetings. And puts Polish culture as its first topic.
The autumn edition starts on the 21st of October. During the first week you will get to know interesting facts about Polish music, movies and language. The second week will give you the possibility to take a glimpse into diverse and interesting Polish celebrations and customs.
Meetings will be held online in English. You can choose one or take part in all of them. And expect everything except boredom. The volunteer team has prepared diverse forms of activities to make it more engaging for you! There will be a Netflix evening, presentations, conversations and much more!
You can find full programme and details here.
To sign up, please send an email to: wolontariat@uw.edu.pl with the information on which meeting you would like to participate in.
You will receive links to meetings after registration. The number of participants is limited, so don't wait  for the last moment! To convince unconvinced – just listen to the music theme from Rosemary's Baby movie!
To get more information about the Volunteer Centre of UW click here.
If you are interested in joining to Volunteer Team and taking part in a new action – Multicultural Volunteering Online – please register here.