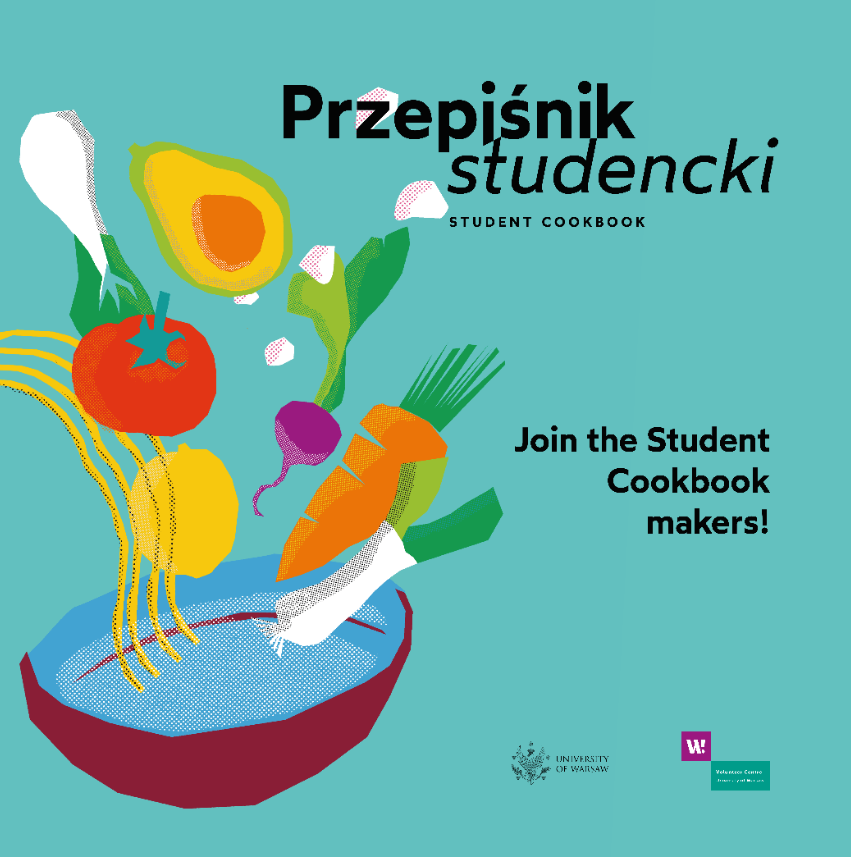 The Volunteer Centre of the University of Warsaw invites you to join a new project called "Student Cookbook". It is a great opportunity to share the recently developed culinary skills with the UW community and get to know new flavours at the same time.
The task is easy – send your favorite recipe till December 1, 2020 and enrich it with an anecdote, an interesting story or a photo. Details, including the form, are available here: www.wolontariat.uw.edu.pl/przepisnik.
Who can take part in the project?
Polish and international students of the University of Warsaw.
Why is it worth taking part in the project?
Your recipe will become part of the unique Student Cookbook, rich in your stories and anecdotes, which will reach the UW community. It will definitely be something to be proud of!
You will have the opportunity to take part in an online meeting/workshop to which only people who send their recipe will be invited. We will keep you updated.
You will be part of an initiative that connects the UW community.
You will be the first to receive the online publication to your email address.
The official premiere of the publication is planned for spring 2021.
Join the Student Cookbook makers and send your recipe!
It's gonna be yummy 🙂