From 17th to 27th of October 23 students from all over the world participated in the Intensive Polish Language Course.
The aim of the course was to provide newcomers with basic information about Polish language and culture. We hope that it will have a positive impact on their stay in Warsaw, especially during first weeks – when almost everything seems to be strange and tricky.
Below: classmates with two proud teachers: Paulina Potasińska and Małgorzata Malinowska, employees of the Centre of Polish Language and Culture for Foreigners "Polonicum".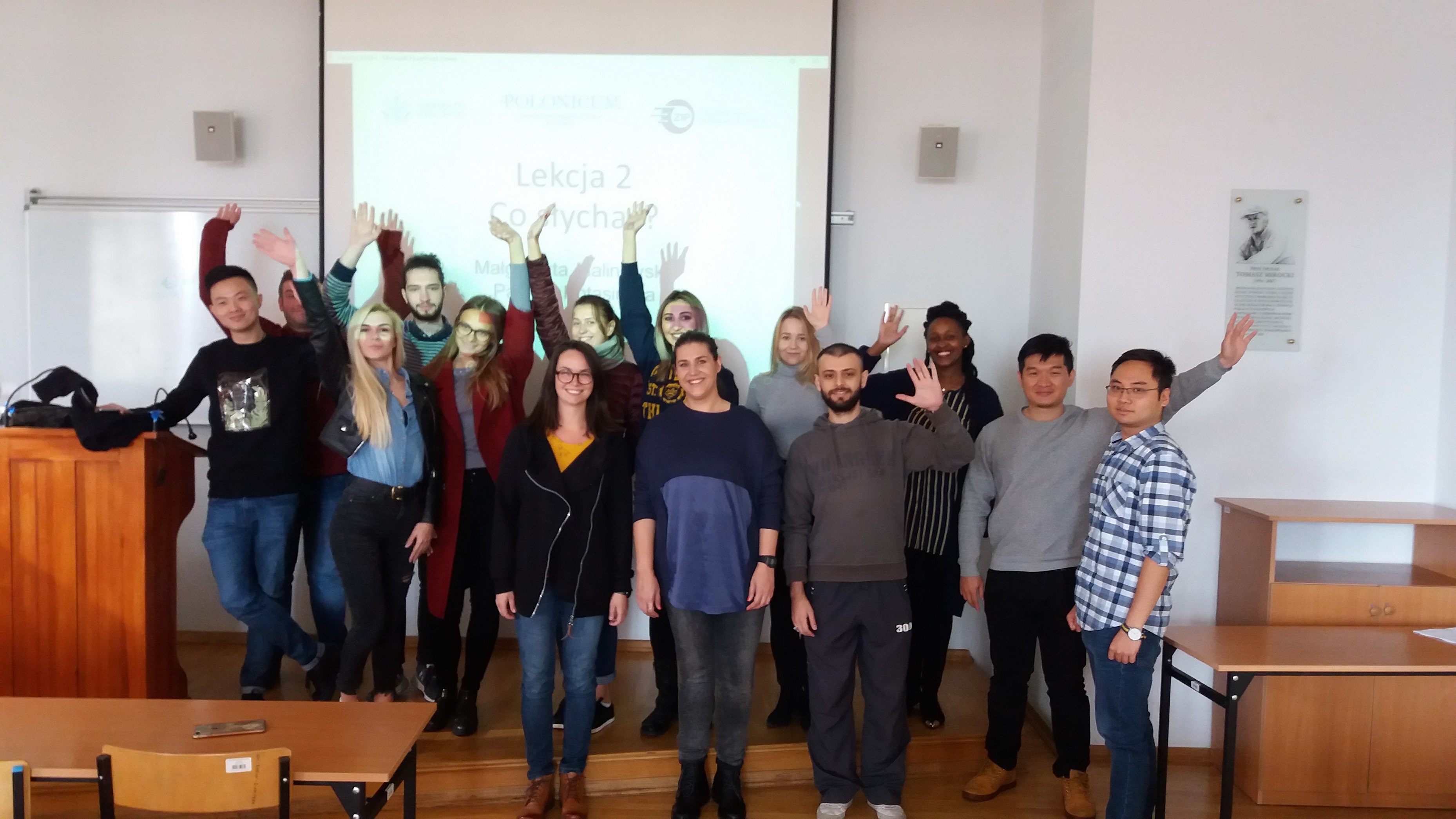 The Intensive Polish Language Course was organised by Welcome Point UW within the Integraded Development Programme at the University of Warsaw and was funded by European Social Fund.