Although teaching in Warsaw will be your great adventure, you should not forget about the important things. Here are some technical things about your work at the University of Warsaw. To read general information about the university and the campus, go here.
Work regulations & help
Here you can find Work Regulations for Employees of the University of Warsaw.
If you encounter any problem at the University, there are many units that can help you, for example:
You can read more about anti-mobbing ordinance here.
If you need more information on the help you can get, check:
Please also have a look at the Employment handbook.
OHS training
Before starting working at the University of Warsaw, you have to get an occupational health and security training. The procedure looks like that:
Employee receives an OHS training form from the representative of his/her faculty
The form has to be delivered to the OHS Inspectorate at 8 Oboźna Street, room 1 (Main Campus) and stamped (it has to be done before the first day of employment).
The form should be then delivered to the faculty in which person is employed and, after obtaining the on-job training, he or she can receive a signature confirming completion of OHS training.
Stamped form should be submitted along with other documents to the Office for Human Resources (Guest Lecturers employed within the framework of Integrated Development Programme submit all the documents to the Welcome Point UW).
Electronic Employee Card (ELP)
Every University of Warsaw employee gets an Electronic Employee Card, no matter his form of employment. A faculty, where you will be working, should commission creating your card.
With an Electronic Employee Card you will be able to:
encode public transport card on it
pay for parking
use BUW (University library)
enter the University of Warsaw Botanic Garden
use University of Warsaw sport centres.
University e-mail
You can create your own University of Warsaw e-mail account using Gmail to contact students and other employees.
You can find step-by-step instructions here.
University library
Every faculty (and sometimes even an institute) has their own library, where you can find books and other sources specific to the faculty's domain. Apart from faculty libraries, the University of Warsaw has one big general library, which is just 10 minutes walk from the main campus. It is worth visiting just for its original architecture, not mentioning the great amount of books and magazines from different disciplines, quiet places for studying, cafés and restaurants, shops, and botanic garden on the roof.
If you are not a student or employee of the University of Warsaw, as a visitor you may access the collections only on the premises, without the right to borrow books to take home.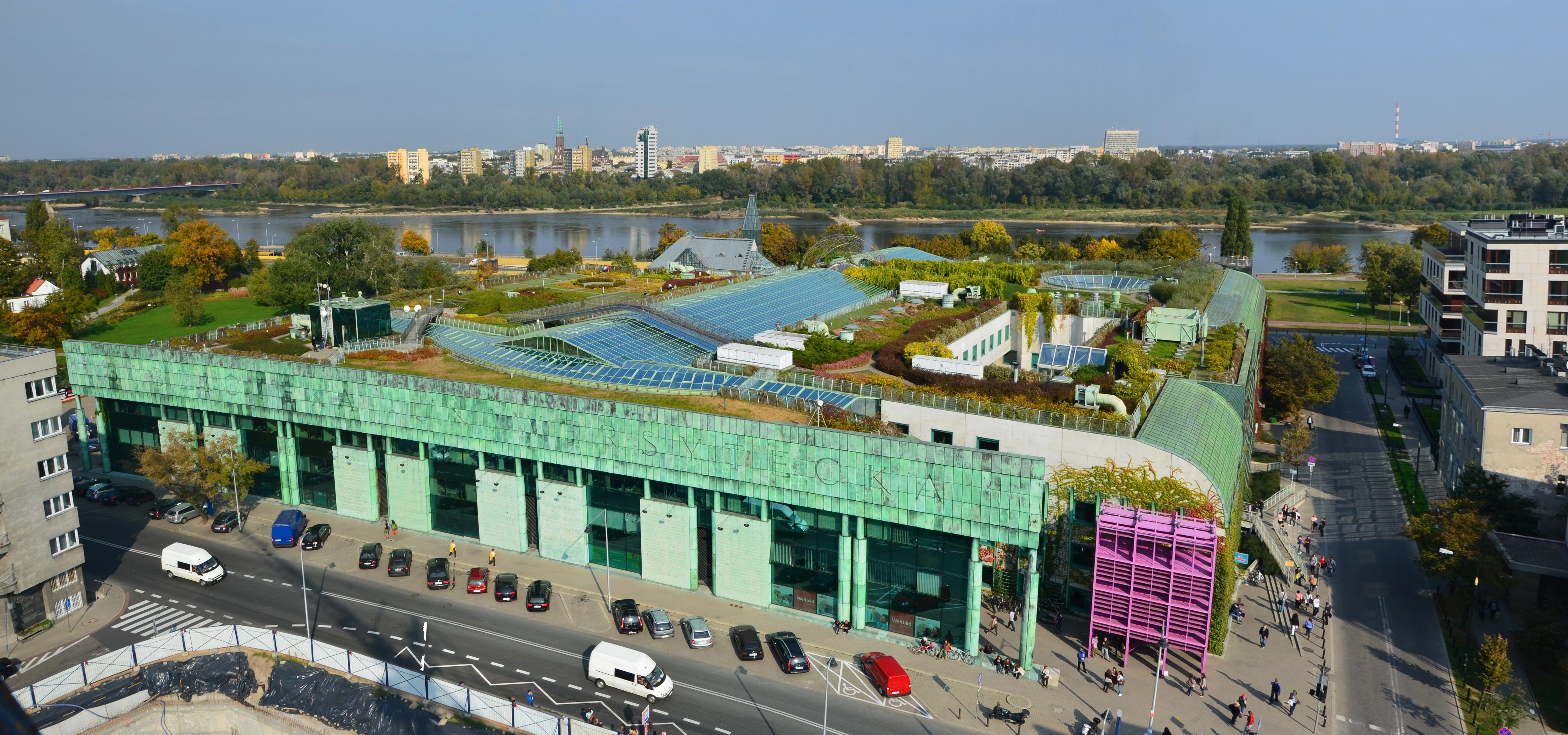 University of Warsaw Library
Dobra 56/66
00-312 Warszawa
tel.: (22) 55 25 178 (Information Desk)
e-mail: askalibrary.buw@uw.edu.pl
IDP employees of the University of Warsaw can use the library on the same basis as students. The only difference is the documents required for the enrollment. To enroll at the library, you should have your Electronic Employee Card with you.
You can read more about the library here.
You can find some practical information, for example how to use your Electronic Employee Card in the library, here.
Foreign exchange and business trips
Employees of the University of Warsaw can benefit from different international scholarships:
bilateral agreements
Erasmus+ programme
other scholarship programmes
research programmes.
More information:
Academic career
Entities looking after scientific projects at the University of Warsaw:
The University Technology Transfer Centre (UTTC UW) provides support for students and teachers in the following areas:
legal services concerning intellectual property
patenting inventions
commercialization of the study results and acquiring funds
establishing spin-off partnerships
starting a business by students.
Trade unions
There are a couple of trade unions operating at the University of Warsaw, for example:
If you speak Polish, you can learn more here.