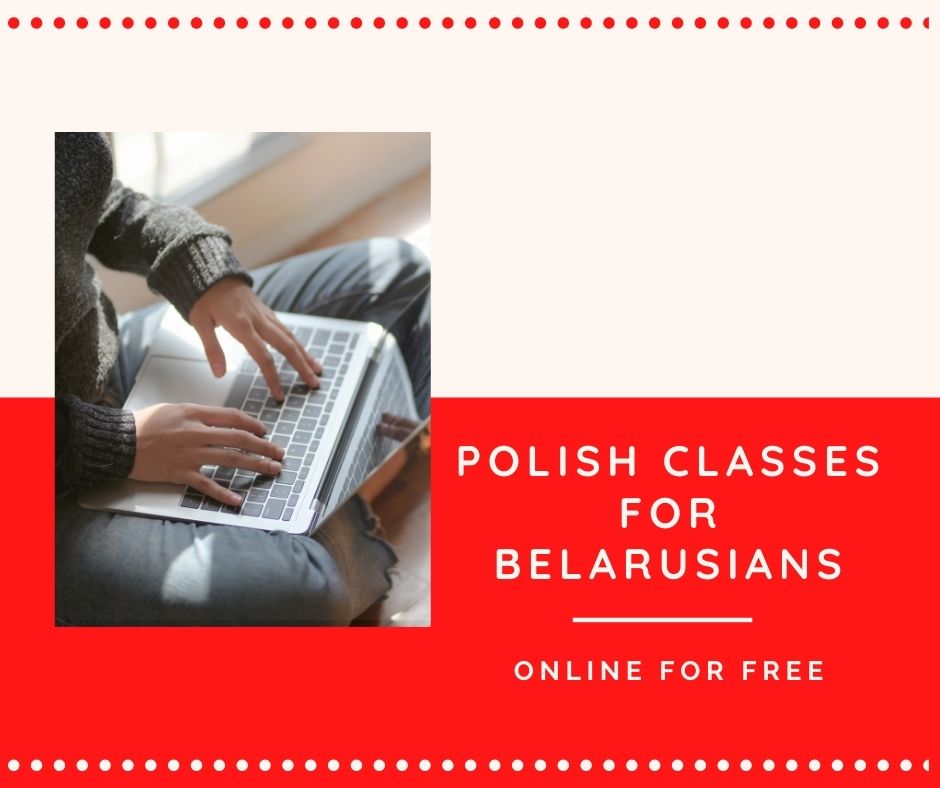 Belarusians living in Poland can sign up for free Polish classes provided by the Faculty of Applied Linguistics of the University of Warsaw together with the Open University of Warsaw. The online course will help participants with acclimatisation and adaptation to their life in Poland.
Polish language classes are conducted by lecturers from the Department of Belarusian Studies of the Faculty of Applied Linguistics twice a week. The 60-hour course at the A1/A2 level will help with everyday communication as well as to understand colloquial expressions.
Persons willing to participate in the classes are asked to contact  Belarusian House Foundation –  dombelaruski@gmail.com – supporting University of Warsaw in organisation polish language courses for Belarusians. Detailed information can be found here.
The Polish language course is another initiative addressed to people from Belarus, in which the University is involved. The Centre for East European Studies invites Belarusian to sign up for the Konstanty Kalinowski Scholarship Programme of the Polish Government. As part of the programme, students expelled from universities in Belarus receive scholarships for full studies in Poland and one-year internships in Warsaw. For more information please check the updates here.