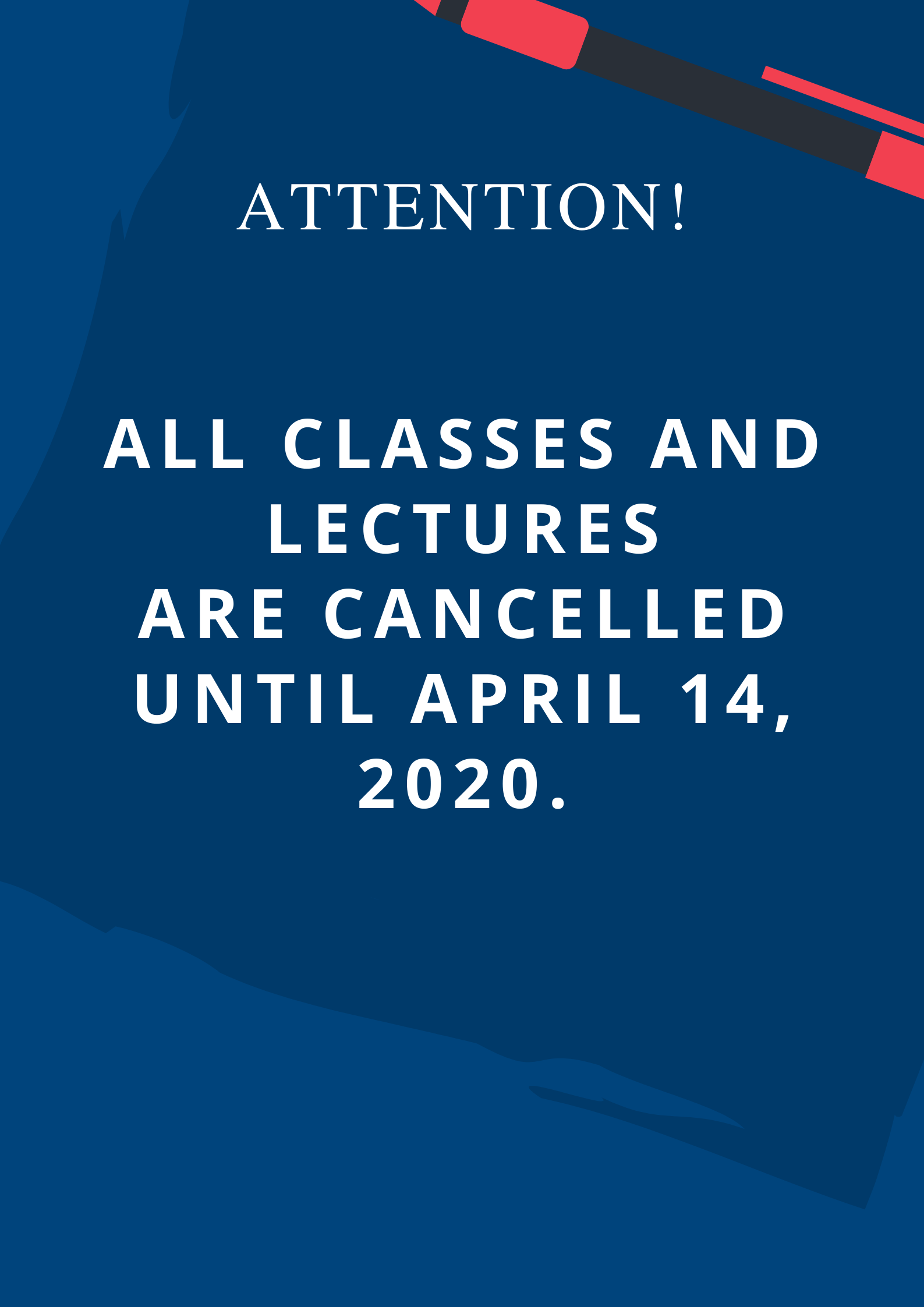 We would like to inform you that in connection with preventing COVID-19 spread among the UW community, the Rector of the University of Warsaw:
Cancels lectures and classes with students, doctoral candidates, post-diploma learners, excepting remote classes (until 14thApril 2020);
Cancels open events, e.g. conferences, symposiums, open lectures, cultural events, etc. (until 30thApril 2020);
Suspends travels abroad and participation of employees, doctoral candidates and students in national conferences (until 30thApril 2020).
Following changes shall become effective today (11th March).
Please remember that students and PhD students are obliged to immediately inform by phone and email head of educational unit or head of the doctoral school on suspicion of illness caused by a coronavirus or take quarantine.
If you have any questions about coronavirus, please send an email to: InfoCovid19@adm.uw.edu.pl and follow the website of the University of Warsaw.
Original announcement from the University of Warsaw website is here.
Take care of each other and see you in April! 😊