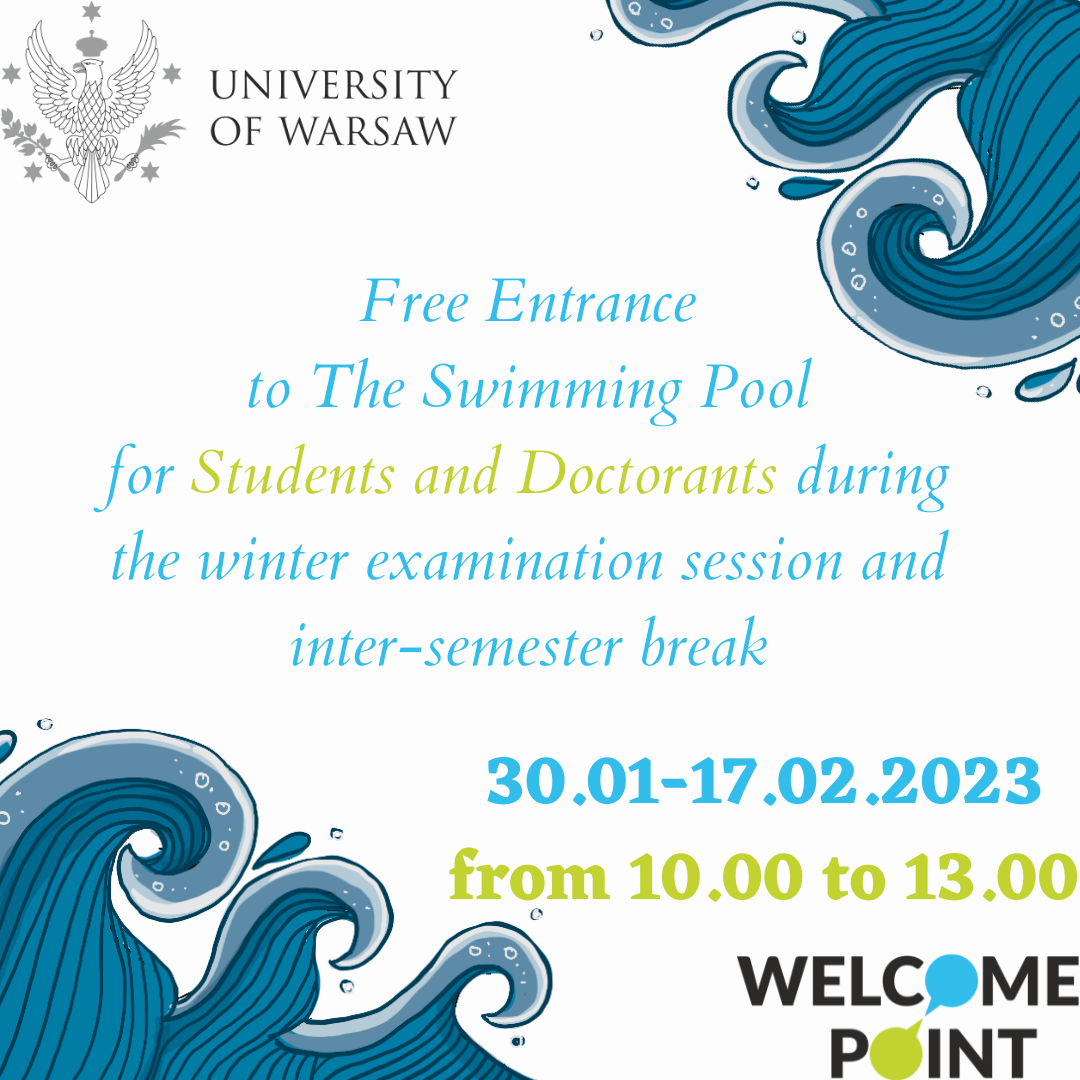 The swimming pool at the University of Warsaw provides a free entrance for students and doctorants during the winter examination session and inter-semester break.
Where is the swimming pool located?
When?
From Monday to Friday, 10.00 am to 13.00 pm, 30.01.-17.02.2023.
DON'T FORGET TO TAKE YOUR STUDEnt or DOCTORANT ID card!