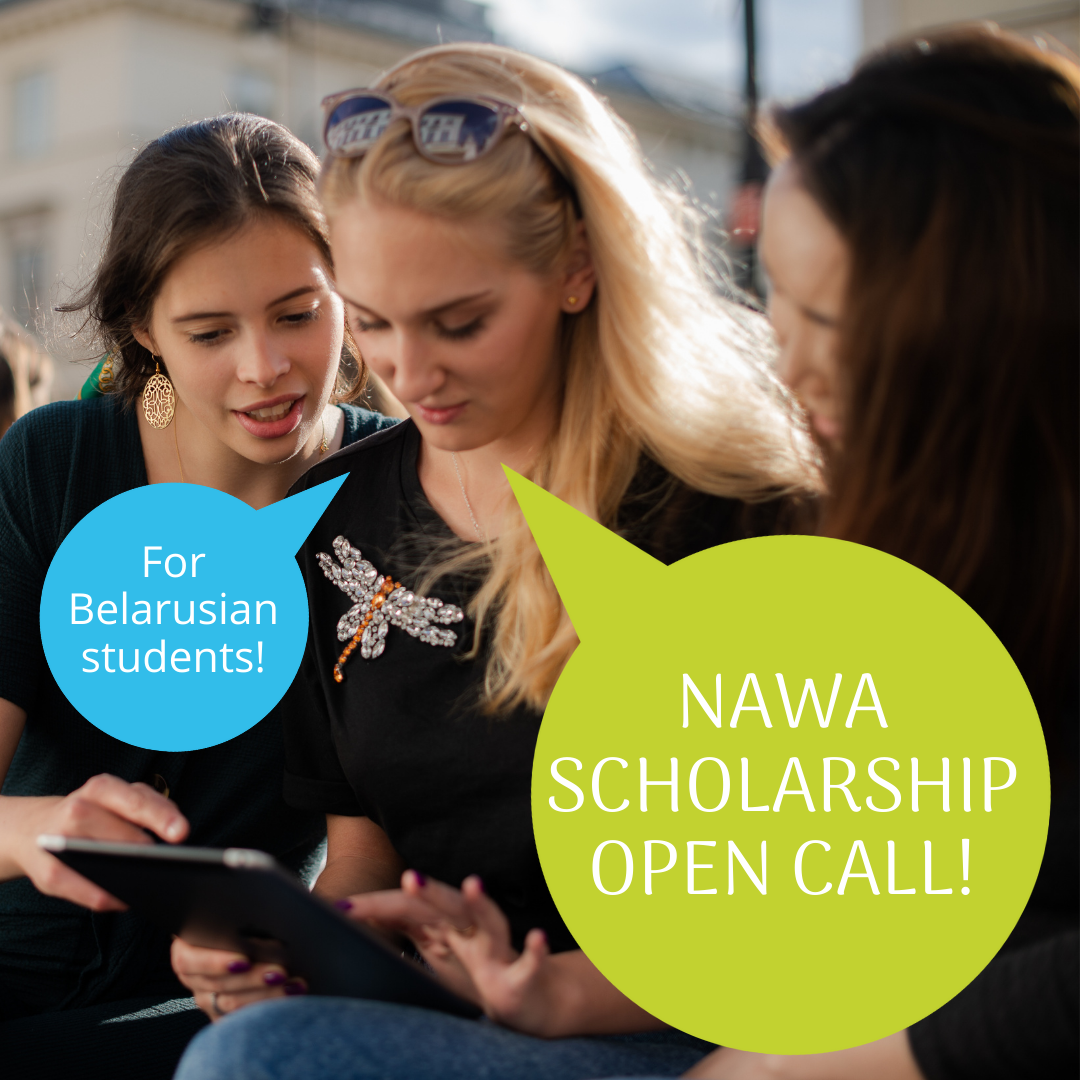 'Solidarity with Belarus-students' opens Action for scholarships for Belarusian students in Poland. Are you a first year student or did you get help from NAWA last year? Check if you meet criteria!
The Polish National Agency for Academic Exchange (NAWA) continues an initiative 'Solidarity with Belarus' that was set off last year. The purpose of the Action is to support Belarusian students and scientists who stand for democratic values and criticize the legitimacy of the presidential election result in August 2020.
This year Action is offered to two groups of students:
-Belarusians who start studying in 2021/22 academic year, in Polish, stationary
OR
-Belarusians who were benefiters of NAWA scholarship last year and continue their studies in Polish, stationary.
Applications are accepted until the 20th of October, 15.00 (3 p.m.).
How to apply – click here to learn more.
Scholarship covers:
-maximum 10 months of scholarship paying in the 2021/22 academic year (1250 zł per month for bachalor level, 1500 zł for master level),
-fee for your studies in the 2021/22 academic year.